iTunes Radio: music to advertisers ears?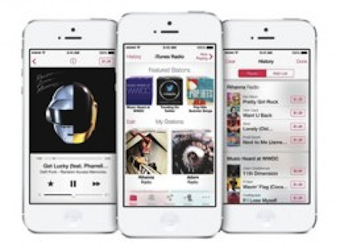 Today's announcement that Apple will launch a streaming music service, called iTunes Radio, could be music to the ears of advertisers everywhere. The free, internet radio service will be ad supported, giving advertisers access to a huge potential audience among the roughly 400 million active iTunes accounts.
Before now, Apple's foray into advertising (from a publisher perspective) has been limited, most notably comprising iAds, its platform for rich-media display advertising on iPhone and iPad.
The new music streaming platform will feature music stations that are curated by Apple, stations that are genre-focused, as well as personalised curation for users based on the music they play and download with iTunes.
However, there is no word yet on whether Apple will open up the vast stores of data that allows it to customise user experience for use by advertisers, although the demand and potential value of doing so must be significant.
The iTunes Radio service will be available ad-free for customers of Apple's cloud-based  iTunes Match service, there will also be 'first listen' premieres, and 'voice intelligence assistant' Siri will also feature on the new service. iTunes Radio is set to be released in the US in September, with no notice on launches in further markets as yet.
iTunes Radio was announced on Monday (US time) at Apple's Worldwide Developer Conference, during which it also announced a raft of updates to its hardware and software offerings, including the next versions of its desktop and mobile operating systems. If you're into that kind of thing, Marketing's sister title Macworld Australia has the coverage.