iview launches on iPhone, ABC first truly multi-platform network?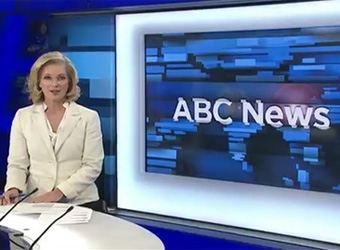 ABC's catch-up TV streaming service, iview, is now available on iPhone, giving Aunty claim to being the first truly multi-platform provider of free-to-air TV content.
The free app is an upgrade of the system's existing mobile app to make it universal across all iOS devices, including iPhone, iPod Touch and iPad. It features adaptive streaming, which automatically selects the appropriate video quality depending on the speed of the user's 3G or WiFi connection.
Viewers can watch programs aired on ABC1, ABC2, ABC3 and ABC4Kids immediately after the program has finished airing on broadcast TV, and can also watch ABC's News 24 channel live.
Director of ABC TV, Kim Dalton says iview is one of the important first steps in the evolution of ABC TV's content offering. "It provides choice in terms of what people watch, when they watch it and on what device," Dalton says.
"This app is a landmark step in making TV content accessible to Australians on mobile platforms, and complements ABC TV's strategy to make our content accessible at home on your TV or PC, or on the go via your tablet or phone. We've effectively put TV in your pocket."
ABC was the first to market with an online streaming catch-up service, with iview launched in July 2008 launch of ABC iview. The service is now available via web browsers, internet-enabled TVs, Blu-ray players, gaming consoles, media centres, tablet and mobile devices.