KCA pits paper towel against Bruce the Basset Hound in new brand platform for Viva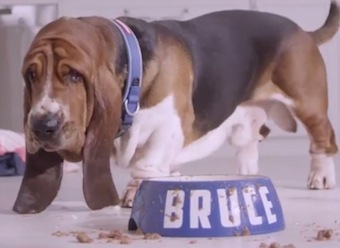 Kimberly-Clark Australia's Viva brand of paper towels is launching 'Viva Vs', a new commercial program that will invite consumers to put the brand to the test in their kitchen.
Aimed at demonstrating that Viva Paper Towel is tough enough to tackle any 'real life' mess, this Sunday night will see the launch with a 30-second TVC created by JWT Sydney. The spot will introduce a loveable but messy family pet named Bruce.
The new commercial program will be supported by a shopper activation program involving Viva kitchens set up in 10 Westfield Shopping Centres across the country. Demonstrations will be carried out to show how well VIVA Paper Towel can clean up real life messes such as "smoothie splatters" and "milkshake mania". In addition, the program will be supported by in-store demonstrations at 190 retailer stores around the country.
The 30-second TVC will appear during popular shows such as The Voice, Big Bang Theory, Masterchef and Modern Family.
http://youtu.be/ZhQGGpRf8Ds