Koala Mattresses plants billboard in front of Ikea – 'NOFNIDEA?'
Koala.com has erected a billboard next to Ikea's Tempe location in Sydney, poking fun at the Swedish furniture giant.
This week, visitors to Ikea's Tempe site would first have been greeted with an OOH activation reading, "NÖFNIDEÅ? No tools, no worries" – the billboard produced by Koala's in-house creative team teasing Ikea's notoriously frustrating furniture assembly process.
"Today we put up a billboard for all the lovers out there that have had a falling out over flatpack furniture or twisted their nickers with an Allen Key," wrote Matthew Rossi, creative producer at Koala in a LinkedIn post.
"It was a bit of a battle convincing the regulators, pretty stoked with the outcome though."
Replying to a comment on the billboard's "brilliant placement," Rossi responded, "not for Ikea."
Koala launched in Australia in 2015, growing from an online startup to one of Australia's largest online furniture brands through witty branding and a strong social presence.
Marketing spoke with Koala founders Dany Milham and Mitchell Taylor in 2016 to learn more about the company's venture into international expansion. Read more »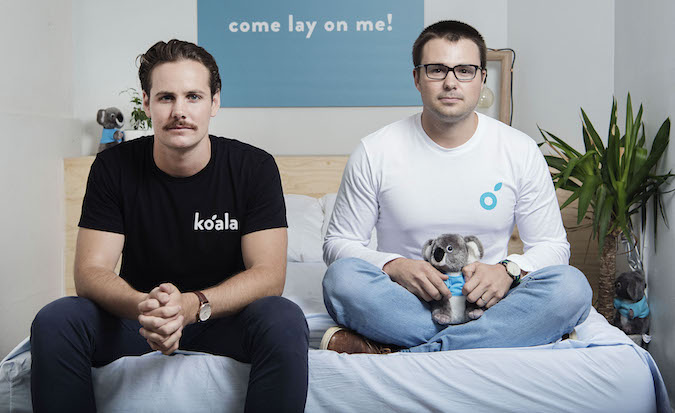 "There is a lot we take from Ingvar's [Swedish founder of Ikea] vision and apply it to what we are trying to achieve here at Koala," says Taylor. "'Create a better everyday life for the many people' … one with four-hour delivery, four-minute assembly and no tools, of course!"
Last year, Koala's billboard antics took aim at a well known De Rucci ad, appearing in airports around Australia – mimicking the layout of the ad with the caption, "Australia's least pretentious mattress."
Earlier this year, Koala re-created a famous ad for a nasal spray that promised "longer lasting sex." The mattress company decided to "take the mickey" out of the ad, establishing two of the billboards in Melbourne and Sydney with the word 'sleep' plastered over 'sex'.