Partnerships have been aplenty this week, with Valentine's Day on Tuesday and Sydney WorldPride and the Gay and Lesbian Mardi Gras starting Friday 17 February.
Local Aussie brands have bonded over one particular product more than once during the week's festivities.
The first frictionless collaboration was between Archie Rose Distillery Co. and sexual wellness company LBDO for a personal lubricant in celebration of WorldPride. 
Meanwhile, Gelato Messina and sun and skin care brand Standard Procedure released a limited edition Finger Bun Gelato Lube for Valentine's Day.
Gelato Messina x Standard Procedure lube
Standard Procedure is a family business with a factory on the Sunshine Coast, while Gelato Messina has locations across Australia and one in Hong Kong.
Self-described as "two Australian brands with a love for fun, sun, and high-quality ingredients", Messina and Standard Procedure have created a raspberry-scented, coconut and brioche water-based lube to "bring Australiana nostalgia down under for a memorably happy ending".
On Valentine's Day, the lube was bundled with a tub of Messina's Finger Bun gelato in an adults only 'Lover's Pack' via Uber Eats.
The package didn't stop there – nor did the puns. The brands also curated a Spotify playlist of "saucy bedroom bangers to get everyone in the mood".
Archie Rose x LBDO lube
Founded in Sydney, Archie Rose enlisted Melbourne-based LBDO to contribute to its WorldPride collection. 
Archie Rose had been named the official gin partner of Sydney WorldPride, while LBDO was already seasoned in slinging its 'Essensual' lube. Together, they created a new, special edition lubricant to offer as a complimentary gift with some of the Archie Rose WorldPride-edition cocktails and gins.
According to a statement from Archie Rose, the brands shared an ethos "all because we both believe everyone deserves to experience pleasure in a way that's uniquely our own, whether through the joy of an impeccably crafted cocktail or in the exploration of safe, inclusive sexual wellness".
"We both strive to create safe spaces for everyone and have a mutual love of heightened experiences. Plus, their approach to sex education is, well, sexy as. Open-minded, knowledge-centred and all about creating safe and inclusive conversations."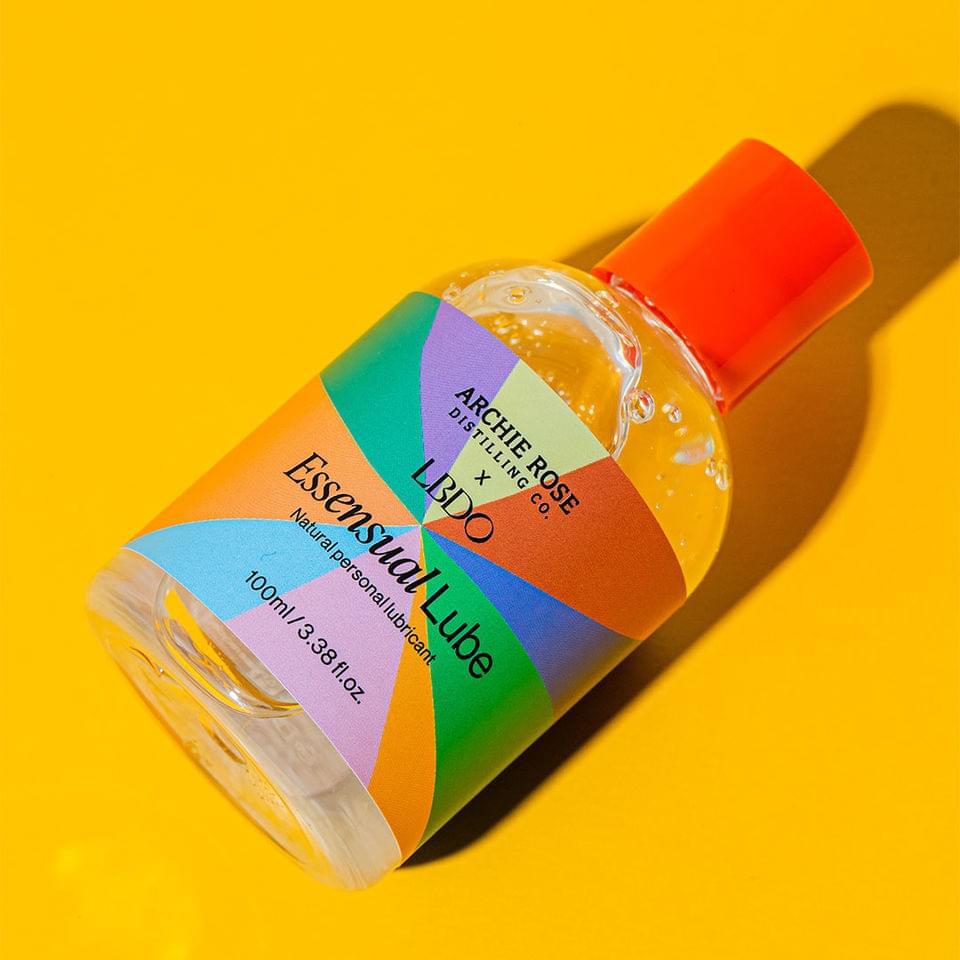 Smooth collaborator
In a sea of questionable partnerships, these fun and colourful collaborations are made meaningful by clever products and copywriting that promote an important practice: safe sex.
For more updates on Sydney WorldPride partnerships, sign up to our newsletter.