Media Monday: AFL trade radio daily broadcast, free movies from SBS On Demand, Domain campaign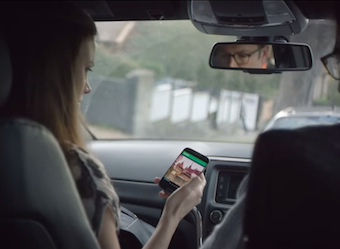 In Australian media news this week, Crocmedia launches an all-day AFL Trade Radio channel, SBS On Demand releases more than 400 free movies, Domain shows off its updated website, Triple M launches modern rock digital stations in Adelaide and Perth, and Instagram Hyperlapse gets an update to support selfies. 
Crocmedia launches all-day AFL broadcast NAB Trade Radio
Crocmedia is today launching an all-day AFL trade radio broadcast, NAB Trade Radio.
The channel, available through the official AFL Live app, will cover AFL trade, draft and free agency news, as well as interviews with major players.
The broadcast will be live from 9am to 5pm every day until the AFL trade deadline at 2pm, Thursday 16 October.
Damian Barrett and list analyst Terry Wallace will host the show every afternoon between 2pm and 5pm.
Nathan Brown and Cameron Luke will host mornings between 9am and 12pm. The lunchtime show will look into the young and mature-age rookies of the competition with Tristan Foenander, Callum Twomey, Marty Pask and James Fantasia.
Trade Radio's sponsors are NAB, My Chemist, Cabots and Momentum Energy.
SBS On Demand to host more than 400 free movies
SBS On Demand is expanding its offering to make available a catalogue of more than 400 movies.
Starting on 1 October, the service will add between 10 and 20 new titles every month, making each film available for 12 months.
The new offering follows the success of SBS' Online Film Festival of 100 Clicks in March, which released 108 movies for free online for 31 days. The festival attracted 824,000 video stream views, increasing SBS movies' monthly average views by 186% over the previous 12 months.
SBS chief digital officer said SBS On Demand would now host Australia's largest collection of free and legal on-demand movies.
"Everyone loves free content and we want all Australians to be able to access all these movies, free and legally on a multitude of devices at a time of their choosing."
Films will cover genres including thriller, horror, comedy, classics and action, about half in English and the rest in a range of other languages.
Domain gets a new website, logo and brand campaign
Fairfax property website Domain is launching a brand campaign to coincide with a refreshed logo and a new-look website with updated member features.
The Domain 'Good Move' campaign will feature in TV, digital, out of home, print, cinema and transit media.
Domain is also launching a new blog for property seekers, investors and owners in all situations including buying for the first time, renting, investing, selling, renovating and nesting.
Domain Group Marketing Director, Matt Siddons said: "Making any move in the property world involves plenty of decisions and a lot of emotional investment. It's not just about the properties themselves, it's about you, your family and your future – we understand that. A series of small but smart moves should lead to a good move for property seekers. It's our job to help property seekers make all the right moves."
Triple M to launch digital radio station in Adelaide and Perth
Southern Cross Austereo has launched a new digital radio station in Adelaide and Perth, Triple M Modern Rock Digital.
The station will play modern rock music from the 2000s to now, featuring international acts such as The Black Keys, the Arctic Monkeys, Alt-J and Linkin Park, as well as locals including Kingswood, Boy & Bear and John Butler Trio.
In Adelaide, the new digital station will accompany Classic Triple M, and in Perth it will join Triple M Classic Rock Digital and Mix 94.5.
Instagram Hyperlapse now supporting selfies
Instagram's new Hyperlapse app has been updated to enable use of the front-facing camera on users' mobile phones, creating the #selfielapse.