Media Monday: INXS vs Schapelle: who came off better?
Well, what a night it was for television watchers across the country last night after Nine's Schapelle was pegged against Seven's much anticipated INXS: Never Tear Us Apart for the first night of this year's official ratings season.
Channel Nine's last-minute push to capitalise on the news of Schapelle Corby's release from prison by moving docu-drama Schapelle forward a day to Sunday did not a ratings winner make, with Seven cleaning up with 1.974 million viewers compared to Nine's 1.022 million.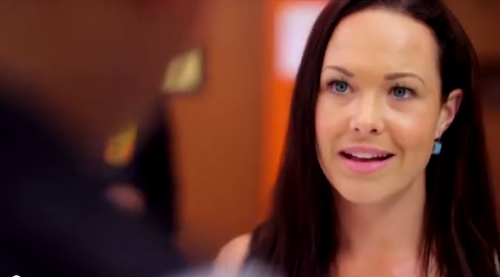 It was promoted as the TV event of the year, and INXS: Never Tear Us Apart certainly pulled viewers, but am I wrong in calling it one of the most cringeworthy pieces of television ever to grace our screens?
The wigs were bad, the acting was horrendous and, to top it all off, the band's guitarist, Tim Farriss, was an executive producer on the project and was repeatedly referred to as a genius throughout the two-hour telemovie.
I had every intention of watching the INXS telemovie last night, but could only stomach Hugh Sheridan in a crappy mullet wig for 15 minutes or so before defecting to Schapelle. I remain happy with my choice.
Nine announced on Friday the much anticipated Schapelle (also a two-part telemovie) would move to Sunday from Monday and run from 8.40pm to 10.40pm to coincide with the news that Corby was set to be released from Kerobokan Prison sometime today.
Mumbrella is reporting Channel Nine has acknowledged it was disappointed with the results for Schapelle, with Nine sources telling Mumbrella that, in the wake of the ratings result, this morning CEO David Gyngell quipped to executives: "If only Schapelle could sing."
General manager of Network Ten, Russel Howcroft was doing his bit for the station, tweeting to his followers to ditch both programs in favour of the Winter Olympics being aired on Ten. His pleas, however, appeared to have fallen on deaf ears, with his station only obtaining an 11.1% share of the Sunday night audience compared to Seven's 33.1% and Nine's 21.7%.
Ten's coverage of the Sochi Winter Olympic Games Women's Snowboard Slopestyle final averaged 996,000 from 8.15pm to 9.35pm, according to OzTam's preliminary overnight metro ratings.
In Melbourne, the shows had an equal number of viewers; however, in Brisbane, Schapelle was more popular.
So what were your thoughts on last night's TV wars? Was Channel Seven the rightful winner? Were you forced to defect to Schapelle like I did? Or did you do as Howcroft said and chuck on the Olympics?