Media Monday: Sons of Fairfax execs launch own property site, Marie Claire sampling box and a CarsGuide transformation
In Australian media news this week, the sons of two media executives have partnered to launch a dedicated site for new apartment developments, Marie Claire launches a quarterly sampling box, CarsGuide transforms its business model and Commercial Radio Australia prepares to launch a $25 million brand campaign. 
Catalano and Hywood sons launch apartments website
Two media executives' young entrepreneurial sons have partnered to create a new property website, Apartment Developments, to service the market for new residential developments.
Jordan Catalano, son of Metro Media Publishing founder Antony Catalano, and Tom Hywood, son of Fairfax Media chief executive Greg Hywood, have developed the e-hub for buyers and investors of apartments in time for the spring property season. The Fairfax execs are not involved in this new business.
The site provides information including developer profiles, suburb and lifestyle trends and market insights.
The duo has raised about $200,000 of seed capital and are in discussions with key industry figures and prominent investors.
Jordan Catalano was inspired to build the site last year when he found a lack of dedicated resources for apartment buyers while shopping around himself. "There is such a big market for new apartments to I was really surprised to find there were no dedicated sites for new apartment purchasers," he said.
Director of Tomorrow Agency, a specialist property marketing agency, Anthony Bray, says it's exciting to see a product enter the media landscape that is solely focused on off the plan apartments: "We believe that it will really compliment the existing media platforms available to marketers in our industry, and provide new opportunities developers to connect with prospective purchasers in a very targeted manner."
"Our aim is to have captured at least half of the Victorian and New South Wales market by the start of Q4 2015," says Jordan Catalano.
Marie Claire launches a sampling box
Pacific Magazines' Marie Claire is launching a quarterly beauty and cosmetics sampling service, The Parcel, to help advertisers connect with customers.
Marie Claire editors will hand-pick the premium beauty product samples to be included in each The Parcel box to be delivered to customers.
Companies providing products for the first box, the 'Spring Edit', will include Lancôme, O.P.I., L'Oréal Paris, Revlon and Benefit Cosmetics. The samples are valued at more than $100.
Pacific Magazines director of magazines, Peter Zavecz, said The Parcel would also deliver consumer insights to advertisers through surveys.
"This is an innovative way for advertisers to engage and inspire consumers in a way that is authentic and has the money-can't-buy recommendations from highly regarded editors.
"The Parcel puts the brands into the hands of consumers who turn to Marie Claire for advice and direction and delivers the right audience for advertisers," he said.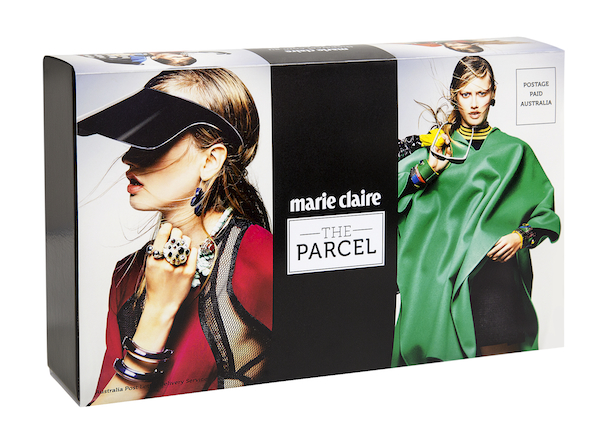 CarsGuide transforms its business model and website
CarsGuide has launched a new business model and supporting website, transforming in response to its belief that "the way car sites work today is fundamentally broken".
A statement from the company explains that in order to see a car's location on many sites, users must submit their personal details, which are then passed onto dealers whether or not they are nearby.
"We know from our dealers that under the existing model, over 30% of leads are wasted due to being outside a buyer's location."
In order to provide a more efficient and fairer experience for both buyers and sellers, CarsGuide has launched:
Location-based search, including a 'Trip Planner' to help buyers plan a route to visit cars that interest them (available in October),
pay-per-view model, which charges dealers for vehicle views rather than leads received (starting in December, and
free listings for private sellers.
CarsGuide is half owned by 35 major dealer groups.
Commercial Radio Australia to launch $25 million brand campaign
Commercial Radio Australia is spending $25 million on an industry-wide radio brand campaign, which will include a newly written song.
The campaign will include a series of radio ads, a new industry website and video content featuring insights from high profile talent.
The exclusively-written song will play on 260 metropolitan and regional commercial radio stations.
The organisation plans to reveal further details on the campaign at its National Radio Conference in Melbourne on 17 October.
"Our main aim is to highlight the strong and loyal relationship between listeners and their favourite station and how this can benefit advertisers," CRA chief executive officer Joan Warner said.
"This will be our biggest and most impactful brand campaign for some years. The overriding message will be very simple; listeners love radio and are influenced by what they hear."