Michael Hill starts journey to take digital strategy towards omnichannel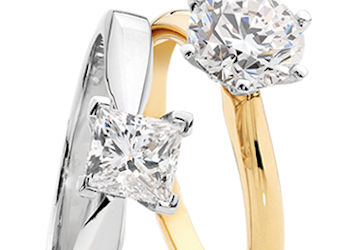 Following the launch of a new online store last year, jewellery retailer Michael Hill International is currently embarking on a strategy to deliver an omnichannel shopping experience for customers involving data, mobile and RFID technologies.
The retailer, which operates in Australia, New Zealand, the US and Canada, has engaged digital strategy firm Zuni to develop an enterprise-wide digital strategy for the business, create an implementation roadmap for Michael Hill and align current active projects around a customer-centric strategy to cover the brand's four major markets. Michael Hill is working on a number of projects spanning data, mobile and RFID technologies, having also recently relaunched its ecommerce presence. In the run up to Valentines Day, the retailer launched a shoppable video execution.
Mike Parsell, CEO of Michael Hill, says developing a platform for customer centricity is crucial to achieving its long-term international growth objectives. "Digital opportunities exist in every step of our value chain, and present both opportunities and threats for the Michael Hill business. It's important that we are both evolving the business, as well as keeping an eye on the new value propositions digital presents."
Mike Zeederberg, managing director of Zuni says it's crucial for Michael Hill to be strategic in their approach to realise the best ROI for shareholders. "With so many opportunities for digital to improve the customer experience and deliver business benefits.
"Michael Hill have already made great in-roads into new and exciting technology solutions and it's exciting to work with such a talented and smart group of people."