Mobile telecoms industry predictions for 2012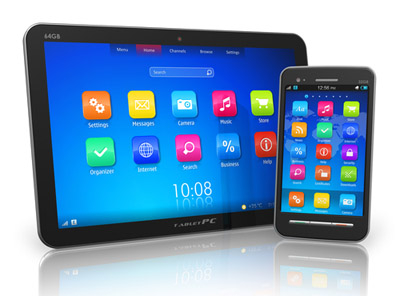 Like all tech-based industries, telecommunications is a sector in flux. With game-changing devices making their presence felt, low-cost smartphones, tablets and an app economy are tipped to dominate the field of play for telecoms in 2012 in a new report released by Deloitte.
In their Technology, Media and Telecommunications Predictions report, the management consultants forecast that over half a billion low-cost smartphones (costing less than $100) will be in use by the end of 2012.
But with so many variations of smartphones and tablets set to emerge the task for app developers stands to become more challenging.
According to global leader of Deloitte's technology, media and telecommunications practice, Jolyon Barker, the number of apps in stores will only continue to grow but developers may have to make up to 360 versions if they wish to cover all devices.
"The number of apps available reached one million in December 2011 and will double again by the end of 2012. However, the proportion that are paid for remains small. Only a fifth of downloaded apps sell more than 1,000 copies and only a tiny proportion of unpromoted apps will ever become successful," Barker says.
The report goes on the read: "With so much choice on offer, app-store providers should consider ways to improve and assure the quality of the products on offer. Stores should look to differentiate by considering subscription models focused on different genres, or selected by editors, that would create 'app bundles'. As smartphones go truly mass market, there will be a growing demand for local language, local content apps."
The low-cost smartphone will have the look and feel of current smartphones, but weaker processors, less memory, slower connectivity and lower resolution cameras. Purchasers of these devices are expected to reside primarily in emerging markets, but traction as 'starter' phones for teenagers is expected in mature markets also.
The report predicts the rise of the $100 smartphone will be comparable to the growth of the netbook, which offered a low-cost and low-powered alternative to standard laptops.
The report also forecast a surge in the use of near field communication (NFC) technology, best known for its application as a wave and pay mobile wallet.
According to Simon Kerton-Johnson, lead telecoms partner at Deloitte: "The number of devices with embedded near-field communications technology is set to soar to 200 million by the end of 2012.
"NFC – the transfer of small amounts of data over a very short distance – has been dominated by the 'wave and pay' notion of embedding a credit card into a mobile phone but the application of the technology is likely to have a wider reach," Kerton-Johnson says.
Other applications of NFC listed as on the horizon include gambling, games and healthcare.
The analysis also predicted 5m tablets will be sold globally to consumers who already own at least one such device, in what it calls the rise of the multi-tablet owner.
More predictions for the telecoms industry are covered in the full report.