Navigating the treacherous economic waters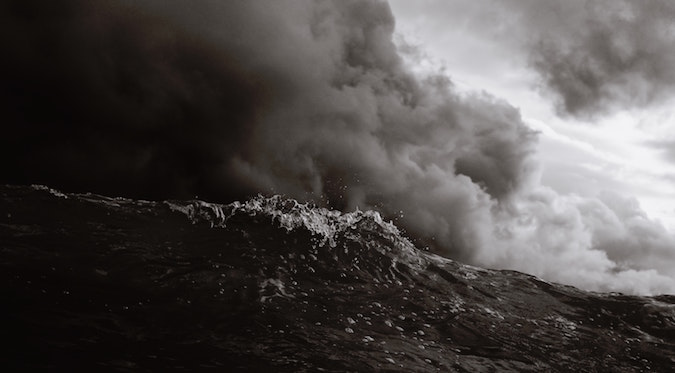 CreditorWatch CEO Patrick Coghlan gives an honest account of the economic hurdles ahead for the marketing and advertising sector and Australian businesses more broadly. 
A few weeks ago, I watched storm clouds develop in the distance from my balcony in Sydney. As they became darker, rolled closer and thunder cracked in the background, I couldn't help but see it as a perfect metaphor of the Australian economy right now. 
Australian businesses are in the eye of a storm, somewhat sheltered under the government's stimulus package measures, which are preventing them from going under. These support initiatives have been much needed, but the reality is, they can't be relied on as a long-term safety net. The marketing and advertising sector has been especially hit, as brands cut back on budgets and consumer spending disappears.
In last month's mini-budget announcement, Treasurer Josh Frydenberg was correct in saying Australia has a mountain to climb. Between March and May, more than 870,000 jobs have been lost. By mid-August, total unemployment reached over one million: the first time in Australian history to do so. It's a staggering number, and unfortunately with the second Victorian lockdown, thousands more Australians will be affected.
The impending tsunami
According to the latest CreditorWatch data, there was a 23.1 percent drop in the number of businesses entering administration in the second quarter of 2020 compared to Q1. In July 2020, there were only 518 external administrations. By comparison, in July 2019, there were 998.
On the surface, this looks positive. However, it means that hundreds of businesses a month that normally would have become insolvent are only hanging on because of government lifelines. 
When the government's temporary measures come to an end, we could potentially see ten years' worth of administrations in the next six months.
This is an avalanche that's waiting to happen and a timely reminder that the effects of COVID-19 will be felt for years to come. 
It's been positive to see Aussie businesses supporting one another. There has certainly been a degree of leniency from creditors who are empathetic to the plight of businesses. The number of payment defaults being lodged on CreditorWatch dropped by 21 percent in March 2020, when the coronavirus took hold. In July, they dropped by a further 1 percent when compared to June. Business leaders have understood that everyone is in perilous times and held off on calling in debts.
But this good will won't last forever. Lenders are hurting and they know that sooner or later, companies that are treading water, whether in the marketing sector or any other, are going to have to find cash flow.
I expect the banks to make some tough decisions about the businesses that realistically have no chance of operating in the future. In the long term, it's important that investment and government support is directed at the right firms, and this means allowing some businesses to fail. 
It's not all doom and gloom
I'm naturally an optimist so it is difficult to make such bleak predictions of the economy. The end-of-financial-year CreditorWatch customer survey revealed most businesses were doing their best to be positive as well. Our survey showed that 94 percent of businesses indicated they have the means to survive until the end of 2020 without any further help or government support. 
Of course, this doesn't mean it hasn't been tough. 65 percent don't expect to hire any new employees in the next 12 months and 22 percent don't expect their monthly cash flow to be restored to pre COVID-19 levels until after a year or more. However, it's heartening to hear of the resilience and sense of unity businesses feel to overcome their challenges the best they can.
Formulate your strategy for success
Despite the old adage, ignorance is not bliss. Burying your head in the sand will only cause more problems down the road. We've seen plenty of businesses reinventing themselves during the last few months and doing the best they can to keep their business running. It's this type of innovation that will put you in the best possible position to weather the storm.
My best advice, if you haven't already, is to go back to basics. This means focusing on your cash flow management and watching where your money goes, and to who. How well do you know your debtors? Having an understanding of your customer's financial situation, payment trends and trading history is imperative to make an informed decision on whether or not to do business with them.
If you're owed a substantial debt, use the tools available to get paid faster. These include lodging a payment default, analysing your customer's propensity to pay and negotiating revised payment terms. Registering your goods on the Personal Property Securities Register (PPSR) is also an effective way to protect your cash flow. It's an electronic platform to register and search for your security assets. Registering on the PPSR is fast, affordable and offers the peace of mind that comes from being a secured creditor.
My final tip: if you're in financial distress now or concerned you will be, reach out to a professional insolvency expert for help. Misinformation is rife at a time like this, so getting independent expert advice you can trust is the best way to make the right decisions ahead.
Patrick Coghlan is the CEO of CreditorWatch.
Photo by Matt Hardy on Unsplash.