New Zuji brand campaign puts some colour into online travel booking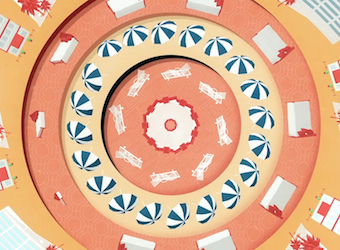 Online travel booking agency Zuji Australia has launched a new brand campaign emphasising the infinite ways to travel the world.
'Kaleidoscope' is Zuji's first campaign under new owner Webjet, and was created with agency partner The Hallway.
The TVC has a notable lack of information on prices and ranges of flights and hotels common to the category, instead attempting to show that the platform allows customers to sift through all options to find the flights, hotels, holidays and adventures they want.
Melissa Scully, marketing manager at Zuji, says that while everyone wants a different travel experience, sorting through thousands of options online is daunting and time consuming. "So it was crucial for us to get across that while Zuji searches hundreds of thousands of options for you, our simple and intuitive set of tools lets us be 'Your Finder' and as a result takes the hard work and confusion out of booking your next holiday online."
The 30-second and 15-second spots are to be supported by outdoor billboards and a refreshed online booking experience.