Build-A-Bear campaign elicits unbearable response, stores nationwide shut down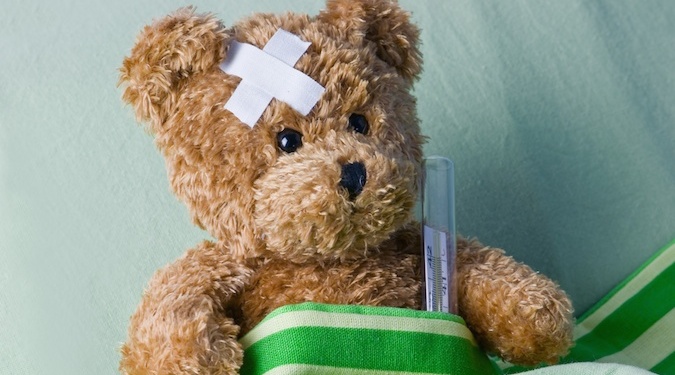 A new 'Pay Your Age Day' campaign from Build-A-Bear Workshop US and UK forced outlets to close early as crowds and lines grew beyond control.
The response to the 'Pay Your Age Day' campaign was more than overwhelming, lines spilled out of stores and into parking lots for many outlets. Some shoppers reported waiting for over seven hours to redeem Build-A-Bear's one day offer.
The campaign announced on Monday 9 July invited customers to outlets to purchase any stuffed toy for the price of the buyer's age – with a minimum of $1 and a maximum of $29. Paired with the campaign was an invitation for children under the age of 14 to visit outlets during their birthday month and pay only the age they were turning in a 'Count Your Candles' promotion.
Definitely not worth it. #PayYourAgeDay pic.twitter.com/Nkx3rCslQC

— ️‍ Becca Turnis ️‍ (@BeccaTurnis) July 12, 2018
I walked along the line of customers waiting outside @buildabear in @LaPalmeraMall #PayYourAgeDay pic.twitter.com/5K2Ty8e818

— Monica Lopez (@CallerMonica) July 12, 2018
This morning, Build-A-Bear was forced to shut down outlets before midday, "per local authorities." 
"We could not have predicted this reaction to our Pay Your Age Day event," reads a statement released by Build-A-Bear following the event.
"We understand that many guests were turned away as, due to safety concerns created by the crowds, authorities in certain locations closed Build-A-Bear stores and, in other locations, we were forced to limit the line."
To compensate for the online outrage, which arrived in full force shortly after announcements, Build-A-Bear offered its loyalty members an online coupon for $15 off on a future purchase, redeemable until the end of August. This, however, still failed to satiate frustrated customers.
@buildabear @emma1885 angry and fuming, we are working parents, my wife is having to drive 100 miles after work to get to a store to take up the offer, and now we have a 2 year old in meltdown she's not getting a bear, perhaps your MD wants to consul her @BBCWatchdog #buildabear

— Dave A (@geekonaleashuk) July 12, 2018
Further Reading:
Image copyright: smit / 123RF Stock Photo