Coca-Cola Australia releases new milk drink days after US dairy farm lawsuit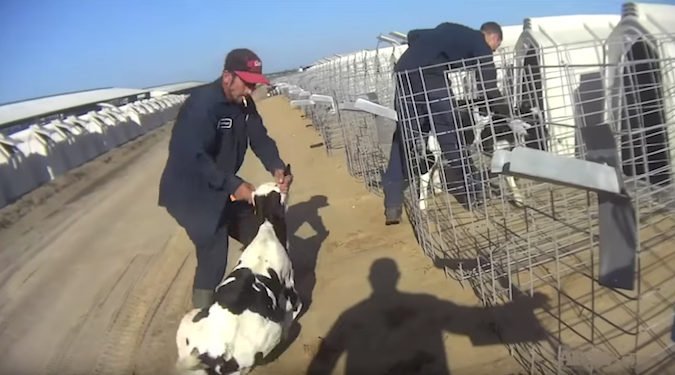 Coca-Cola's Nutriboost, a dairy drink aimed at school children, is launching in Australia only days after Coca-Cola's dairy subsidiary in the US was accused of livestock abuse.
The new 30-second spot is part of Coca-Cola's Nutriboost launch campaign via McCann Sydney, set to span until 2020.
Featured in the launch ad is a small militia of parents preparing to receive their irritable children from school, each armed with Nutriboost to quell the impending bad attitudes.
Coca-Cola has taken a health-based approach to this product in particular, taking inspiration from nutrition-forward kids brands such as of Milo and Nutrigrain.
"The diary category has evolved significantly as Australians increasingly look for ways to add nourishment to their diets," says Coca-Cola Australia marketing manager for dairy, Amruta Vaidya.
"We took this as inspiration to create Nutriboost, which packs in plenty of nutritional punch, including protein, calcium, fibre and Vitamin D, making it a great option for in between meal times."
The campaign, led by the TVC, will span over digital media, point of sale and in-store sampling. The Nutriboost range will be available in chocolate, vanilla and banana flavours.
The launch is part of Coca-Cola's overarching transformation into a 'total beverages company' – offering consumers a wider range of beverage options for different occasions.
The Nutriboost announcement also arrives only days after four lawsuits were filed against Fairlife, Coca-Cola's dairy subsidiary in the US, for consumer fraud and deceptive marketing.
Accusations of animal misconduct and abuse hit Coca-Cola's dairy arm after an undercover video of Fairlife's dairy workers on Fair Oaks Farms mishandling livestock surfaced on Facebook.
Fairlife CEO Mike Saint John says the company has discontinued milk deliveries from the accused farm. Since, four dairy workers have been terminated, three of which have been charged with animal cruelty, according to the Chicago Tribune.
"We realise we've got to make a change," Tim Doelman, Fairlife's COO, told NBC Chicago. "Even though we had good practices and training, and we had good practices in documentation and all those things for the employees, it didn't work."
Fairlife says it plans to audit all 30 of its supplying farms within a month and sign updated contracts with suppliers requiring them to fire employees caught abusing an animal.
Be warned, this video contains undercover footage of animals being hit, thrown and otherwise abused – viewer discretion is advised.
Further Reading:
Image credit: ARM Investigations