News media stays strong with 85% population readership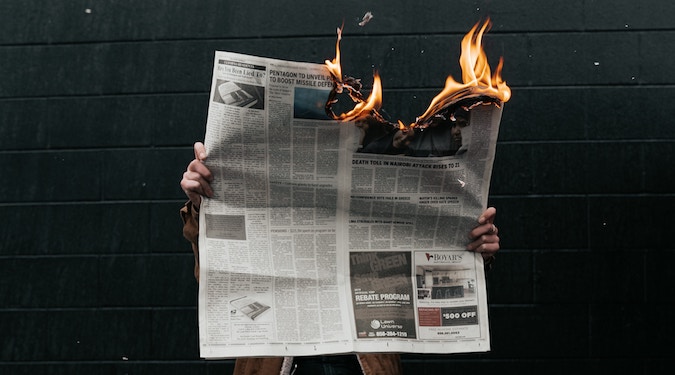 New data from audience insights body EMMA finds that 85% of the population reads digital news media; NewsMediaWorks CEO finds the statistics encouraging.
Digital news media is now read by almost 16 million Australians aged 14 years or older, or 85% of the population sample, according to the latest Enhanced Media Metrics Australia (EMMA) data for November 2018.
News media is read by 17.4 million people in Australia (94%) across digital and print. In terms of print exclusively, EMMA's data shows newspapers are read by 12.1 million people (65%).
"The strength of our publishers' digital news brands has been embraced by readers as they seek out trusted, credible and authentic news content in this era of fake news and privacy breaches by the social media platforms," notes NewsMediaWorks CEO, Peter Miller, "and this growth comes as newspapers continue to hold their ground."
Miller says news media remains Australia's "most trusted media channel for both content and advertising, demonstrated in the latest News Media Index which shows continued improvements in advertising revenue as companies seek brand-safe environments."
The EMMA data found The Sydney Morning Herald is Australia's highest-reaching title across all platforms with 7.64 million readers. The Herald Sun followed, reaching 4.52 million readers and The Daily Telegraph on 4.2 million.
At the bottom of the table, coming in at third-to-last place was Northern Star reaching 230,000 readers over the past four weeks. Second to last was The Standard with a readership of 160,000 and arriving dead-last was The Daily Advertiser with 97,000 readers (within the measured period of four weeks).
The November EMMA data incorporates the new calibrated Nielsen Digital Content Ratings (DCR) digital audiences, which NewsMediaWorks says provides a complete picture for tagged sites of audiences both on and off-platform.
Further Reading:
Image credit:Vincent Delegge