Google CEO talks possible China re-entry, employees revolt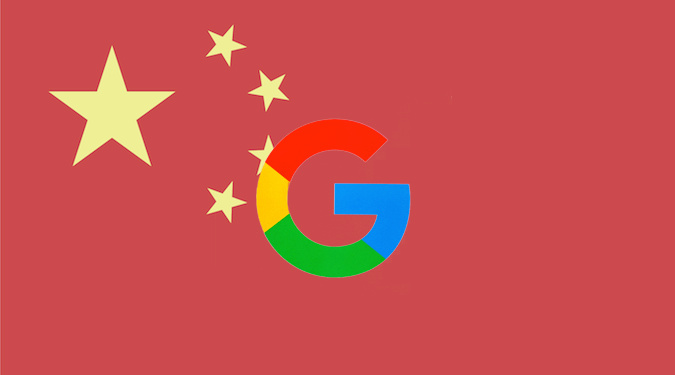 Google is considering re-entering the Chinese market more than eight years after it first pulled out, according to CEO Sundar Pichai.
Initial reports from The Intercept in August found that Google was planning the launch of a censored version of its search engine for the Chinese market.
Additional reports found that Google is also working on a news app to comply with Chinese censorship laws.
The two initiatives are being worked under the codename: Project Dragonfly.
Google CEO Sundar Pichai addressed the issue publicly for the first time at Wired's 25th Anniversary Summit, saying the Chinese market is "important for us to explore" and claiming that a Chinese Google search engine would be capable of serving "99%" of queries.
"We wanted to learn what it would look like if Google were in China," said Pichai.
"It's very early, we don't know whether we would or could do this in China but we felt like it was important for us to explore. I think it's important for us given how important the market is and how many users there are."
Google left the Chinese market in 2010, citing the Chinese Government's efforts to limit free speech, block websites and hack Google's computer systems as reasons it could no longer operate in the country.
"We have decided we are no longer willing to continue censoring our results on Google.cn," wrote Google in a blog post at the time.
Almost a thousand Google employees have signed an internal letter protesting the company's building of a censored search engine, as reported by The New York Times.
"Currently we do not have the information required to make ethically-informed decisions about our work, our projects, and our employment," reads the letter.
"Google employees need to know what we're building."
Last month, research scientist Jack Poulson made an extremely public exit from Google over the secrecy surrounding 'Project Dragonfly'. Poulson called the plans to launch censored Chinese search engine "unethical," saying he was compelled to resign in the wake of "unaccountable decision making from company leadership."
"This culminated in [Google management's] refusal to disclose information about Project Dragonfly, a version of Google Search tailored to the censorship and surveillance demands of the Chinese government."
The US Government has also expressed its disapproval of the Google's potential re-entry into China. According to Vice President Mike Pence, the product would pose a threat to democracy and serves the potential to "strengthen Communist Party censorship and compromise the privacy of Chinese customers."
Further Reading: