Chris Hemsworth is fighting ocean pollution with a Hawaiian shirt, a plastic wave and a stubby
Corona has teamed up with Parley for Oceans and Chris Hemsworth to confront marine plastic pollution with a sculpture made entirely from plastic bottles and an unconventional Hawaiian shirt.
In anticipation of World Oceans Day on Friday 8 June, Corona and Parley have erected a 'wave of waste' sculpture in the middle of Melbourne's Federation Square, made entirely from plastic trash. Behind the wave surfs actor Chris Hemsworth, accompanied by the tagline "From where you'd rather be?".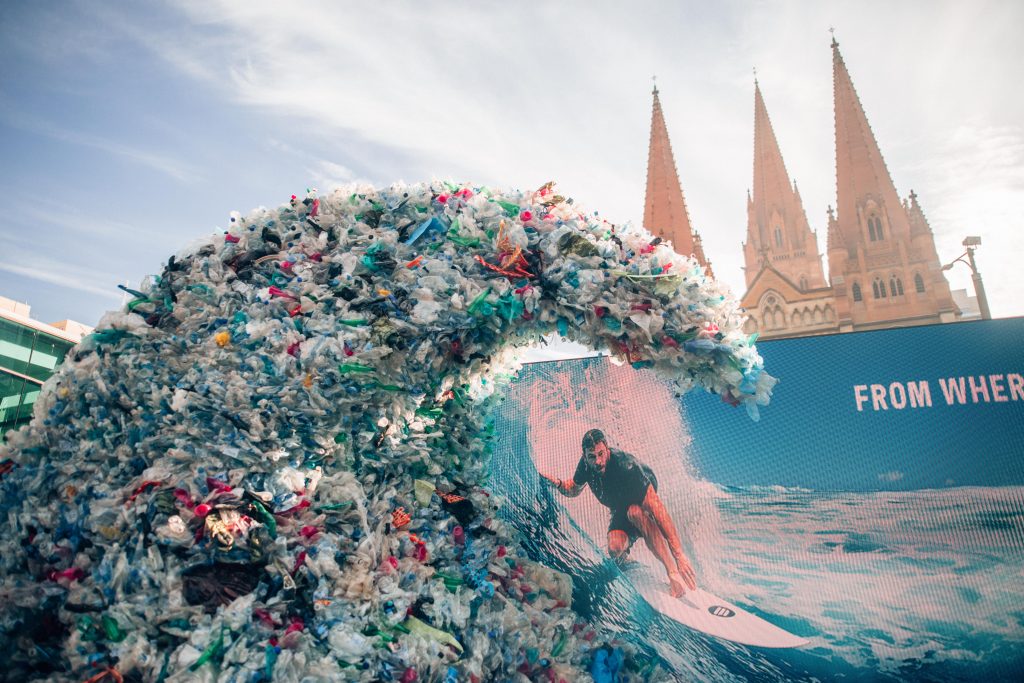 More plastic garbage will be collected from Melbourne's streets and placed on top of the billboard as Oceans Week (the lead-up to Oceans Day) progresses. Corona says it is "polluting its own advertising with plastic."
"In the lead-up to World Oceans Day, Corona wants to remind the world that we all need to protect our beaches to continue enjoying them by hijacking iconic symbols of paradise," says Andy Vance, marketing manager at Corona Australia.
Keeping in line with Corona and Parley's campaign theme of 'hijacking the symbols of paradise' – in an extension to the OOH components, the campaign partners are releasing a Hawaiian shirt, replacing typical oceanic features with floating pieces of ocean pollution.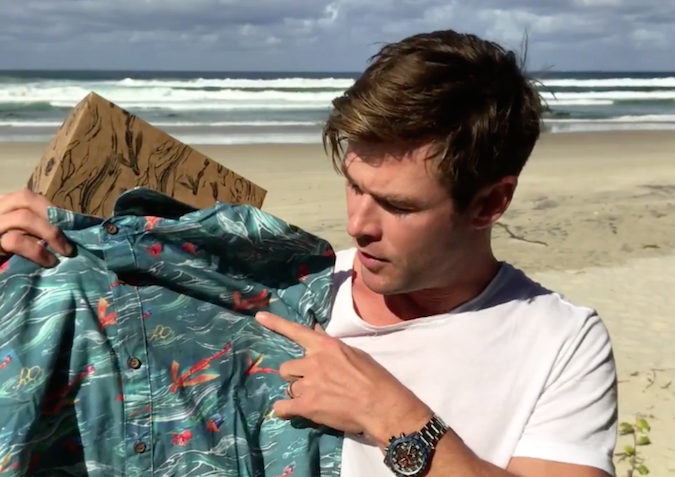 Last month National Geographic launched a similar campaign with actor, Zooey Deschanel and public figure, Kathryn Kellogg, highlighting the effects of plastic waste on marine life.
"Corona is on a mission to protect paradise and plastic pollution is the most visible issue affecting paradise today," continues Vance. "Our ads usually showcase paradise the way we assume it to be, pristine and beautiful, but today it's increasingly hard to find a beach without plastic."
Corona says it will be 'hijacking' its other OOH installations around the around the world also, naming billboards in London, Santiago, Bogota, Santo Domingo and Lima. The activation was led by PHD Media, working with partner agencies Traffik, Monster Children and Fuel Communications.
Weighing in at over 1500 kg, Corona says the installation is representative of the eight million metric tons of plastic that annually pollutes the world's oceans. According to research commissioned by Corona, 74% of Australians underestimate or "have no idea about how much plastic is entering Australia's oceans." When confronted with the figures, 89% of respondents said they would make an effort to reduce their plastic consumption.
Further Reading: