Koala Mattresses doubles down on Ikea billboard, "Sorry. Not sorry."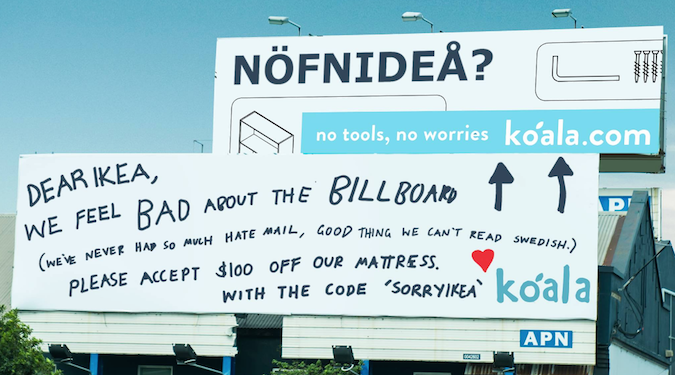 Koala.com has doubled down on its cheeky poke at Ikea, temporarily planting a second billboard in front of its first 'NOFNIDEA' sign.
In October, koala.com took aim at its larger competitor Ikea with its notoriously bold OOH marketing. The billboard was produced by Koala's in-house creative team was planted in front of Ikea's Western Sydney Tempe site, the APN billboard reading, "NÖFNIDEÅ? No tools, no worries."
This week, capitalising on the popularity of its first poke, Koala took a second swipe at Ikea with an additional billboard, "Dear Ikea, we feel bad about the billboard (we've never had so much hate mail, good thing we can't read Swedish). Please accept $100 off our mattress, with code 'sorryikea'."
Marketing spoke with Koala founders Dany Milham and Mitchell Taylor in 2016 to learn more about the company's venture into international expansion. Read more »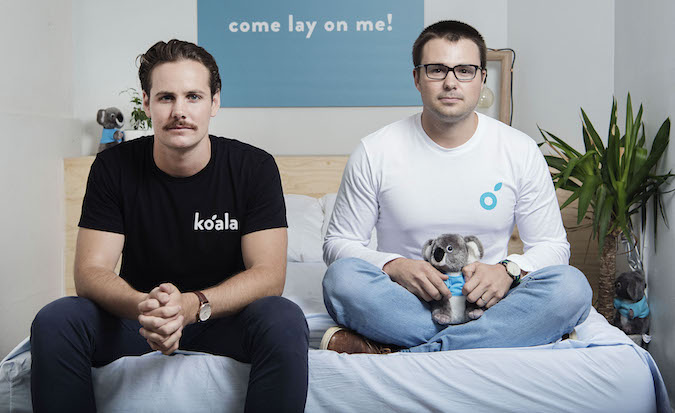 The billboard is no longer visible from Princes Highway. In typical Koala fashion, the OOH activation serves more as creative for a digital campaign, rather than promotion itself. Koala's Facebook post mentions that the installation was made without permission from "the billboard company" – referring to APN.
Further Reading: