The Marketing Academy announces 30 executives for its 2019 programme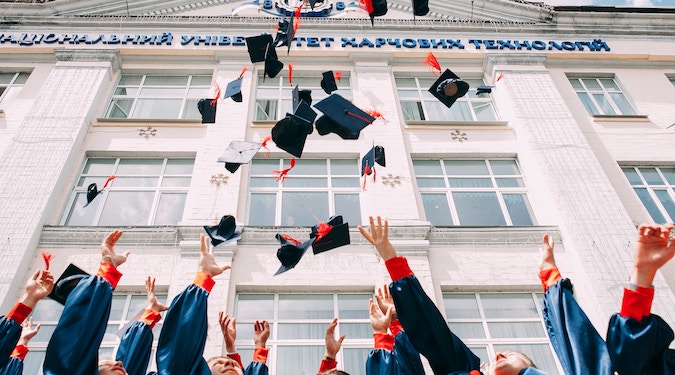 The Marketing Academy Australia has announced 30 new marketing executives to participate in its exclusive 2019 Scholarship Programme.
The 2019 cohort for the Academy's exclusive Scholarship Programme was announced earlier this week in Sydney at a Commonwealth Bank event.
Now in its fifth year in Australia, The Marketing Academy expanded its operations into the US for the first time in 2018 and now represents more than 500 alumni of its international programmes.
According to the Academy, the selection process for this year's Scholarship Programme saw more than 400 emerging leaders from client-side brands, media owners and agencies compete for the 30 available spots. Though the course is free, the Academy says it is designed to utilise the collective knowledge of the industry to develop participants' skills and prepare them for their journey towards senior and board level business leaders.
The programme contains three residential 'Boot Camps' consisting of inspirational and experienced lectures hosted by 'renowned' subject matter experts. Each of the 'scholars' are assigned an 'executive coach' and have access to one-to-one mentoring sessions with some of Australia's most well-respected marketers – the lineup includes Sportsbet CEO Barni Evans, Coles CMO Lisa Ronson, Foxtel COO Euan Smith, McDonald's CEO Jenni Dill and Publicis Groupe CEO Michael Rebelo.
"'I'm always thrilled to see the quality of the marketing talent in Australia and deeply grateful that we are supported by so many companies and individuals in Australia," comments The Marketing Academy Founder Sherilyn Shackell.
"At a time when trust is low in every context and the need for results has never been higher, it's so exciting to see the entire industry unite in developing the leaders of our future in such an egalitarian, collaborative and generous way."
To name a few, Scholars entering the 2019 Programme include:
Alexandra Lowes, global manager, media and partnerships marketing, Tourism Australia

An Le, group marketing manager mobile, Samsung

Catherine Bowe, industry marketing manager, Facebook

Claire West, senior manager Westpac brand, Westpac Banking Group

Michelle Grigg, marketing manager, Powershop Australia

Nigel Seeto, marketing director, Ancestry.com, and

Zoe Hayes, head of Hardware marketing, Google.
Full disclosure: Marketing is proud to be the exclusive publishing partner of The Marketing Academy.
Image credit:Vasily Koloda