New Medibank program allows patients to receive treatment at home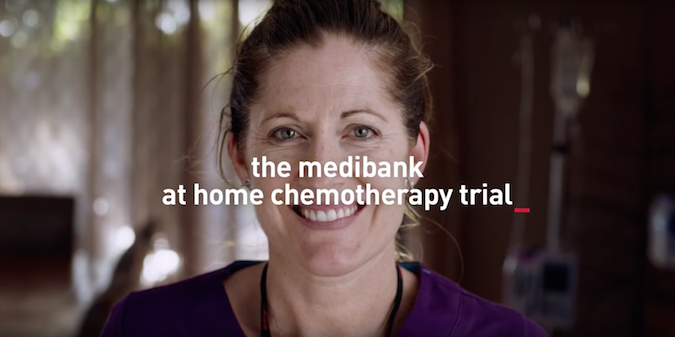 Medibank has released its new campaign with the announcement of 'Medibank At Home', offering members the option to receive treatment at home where possible.
Medibank has launched its latest program 'Medibank At Home' in a series of TVCs and online content. The private health provider's new 'At Home' product offers members the opportunity to receive treatment in the comfort of their own homes, where possible.
The spot follows the story of a young man trialling Medibank's new program – Liam is a 21-year-old cancer patient receiving chemotherapy from the comfort of his own home, the 30-second television spot sees Liam's family weighing the benefits and shortfalls of the program. "We're helping shape the future of care for our members with trials in the home," concludes the voiceover.
Medibank general manager of marketing Fiona Le Brocq says "we know that 'better' means something different for everyone. And while 'hospital' will be better suited to some, receiving care in the comfort and convenience of the home will be better suited to others.
"We hope that by sharing the varying opinions of Liam and those around him, Australians will be able to put themselves into the shoes of Liam and his support network, and think about whether having a choice is better for them."
Medibank is trialling chemotherapy in the home with eligible members in Victoria, Western Australia and South Australia. The program also includes an in-home haemodialysis trial for members suffering from chronic kidney disease and a palliative care at home trial in Western Australia.
Medibank is partnering with Channel Seven, SBS and News Corp Australia to deliver this campaign. More stories of members trialling the 'At Home" program are set to be distributed within the coming weeks.
"This campaign is just the latest way we are challenging the industry norms and asking the difficult questions, so that we can continue to evolve and support the quality of life of our members," says Le Brocq.
Medibank's new campaign goes live today over television and digital resources, with extended spots and individual interviews available on Medibank's website.
Further Reading: