The Mentally Healthy Change Group launches industry mental health standards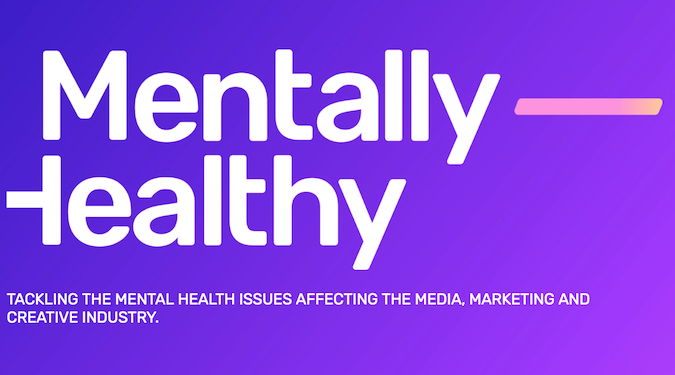 The Mentally Healthy Change Group has a set of benchmark mental health standards designed for the marketing, creative and media industries.
The Minimum Standards were officially launched yesterday at the Agency Leaders Symposium, where 20 organisations – including Facebook, the Havas Group, IAB, OMD, oOh! Media, Omnicom Media's PHD and Verizon media – signed their support.
The Standards prescribe a basic foundation for businesses to formalise their commitments to employee welfare and mental health. Consisting of 10 commitments, The Mentally Healthy Change Group says the Standards are based on legislation, academic research and health professional advice around areas such as privacy and discrimination, working hours and environment, disconnection and support.
"With the increased attention on mental health, we noticed that many organisations felt overwhelmed and confused about exactly what they should or should not be doing and what their legal responsibilities were," comments Manon Pietra, people and culture director at PHD.
Pietra says the Standards are "the bare minimum" of what The Mentally Healthy Change group believes is reasonable for organisations to do to "provide a safe and supportive workplace for the mental wellbeing of its people and are created with the realities of our industry in mind."
The 10 Standards include commitments to:
Treat annual, sick or carers leave with respect; remaining disciplined about employees attending to only the most critical of matters when necessary on leave

support people who disclose mental health issues and commit to not victimising or discriminating against them

provide clarity on priorities and goals so that employees understand how they fit into and contribute to an organisation's success

limit and be conscientious about auxiliary weekend or overtime work, and provide suitable compensation

provide a psychologically safe and supportive work environment where mental wellness is instilled as a normal part of the everyday

protect the privacy of those who choose to disclose a mental health condition and commit to providing them with reasonable adjustments to their role to make allowances for their mental health condition, and

have no tolerance for those who do not abide by the Standards.
"The Minimum Standards are exactly as the name suggests – the bare minimum," affirms Andy Wright, co-chair of the Mentally Healthy Change Group.
This is the starting point but what we hope to see is organisations going beyond just the minimum and creating a mentally healthy culture where creativity, and business can thrive. The Standards are a voluntary opt-in initiative that shows the organisation's commitment for their staff in a public way. We are also looking at ways to measure compliance to ensure companies stay accountable to their promises in the future."
The Standards are available to view in full on the Group's new website, launched today, mentally-healthy.org 
The site also includes curated mental health information specifically curated to the marketing, creative, and media industries as well as resources from expert mental health organisations such as Black Dog Institute, R U OK and Beyond Blye.
Last month, The Mentally Healthy Change Group launched the Heart On My Sleeve storybook, a collection of intimate personal experiences with mental health issues from marketing industry leaders. The storybook aimed to show that mental health is not something to be hidden, and that no person is immune. Read Marketing's full coverage »
"Since the findings of the Mentally Healthy study last year, the Mentally Healthy Change Group has been focused on finding practical solutions to tackle the mental health issues affecting our industry," says Nina Nyman, co-chair of MHCG and CMO at UnLtd.
"The launch of the Minimum Standards and the Mentally Healthy website are great examples of a group of volunteers using their passion, skills and expertise to make a positive difference in our industry.
"We hope that the launch of these new initiatives will take a small step towards making the industry that we all love, more mentally healthy."
Further Reading:
Image credit: mentally-healthy.org