New internship program aimed at people 55 years or older fights ageism bias in creative industries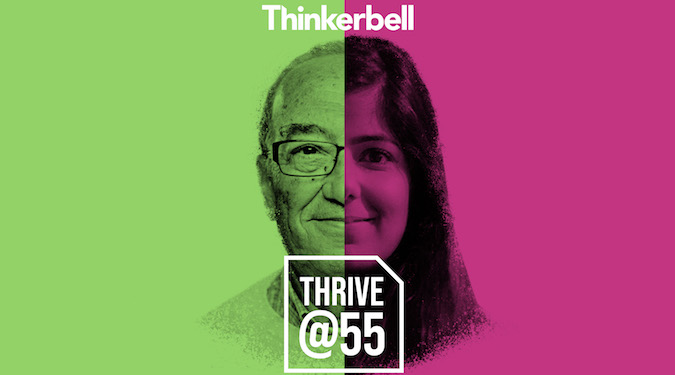 Creative agency Thinkerbell has announced the launch of its 8-week fully-paid internship aimed at people aged 55 years or older.
The internship program is called Thrive@55 and is designed to bridge a growing age gap in the majority of companies operating in the advertising, public relations and media industries. According to a recent Forbes article about ageism, only 5 percent of ad agency employees globally are over 50, with the median age for employees sitting at 3.
Applications are now open in Melbourne and Sydney and the program is seeking people over the age of 55 to bring their experience to the role, whether that be across agency, creative, account management, office management, finance, media, digital services, illustration, strategy, photography or other relevant discipline. The applicants are not required to have any specific kind of industry experience to participate.
"We've created this internship program because our older generation are massively underrepresented in the advertising industry, and have a lifetime of experience to bring to our agency, and our industry. We want our staff and clients to benefit from people with years of life experience, and vice versa," says Emma O'Leary, who manages culture, operations and people at Thinkerbell.
Sue Parker, founder of Dare Group Australia and regular contributor to Marketing, believes that ageism in the workplace exists due to a lack of critical thinking.
"Ageism in the workplace is a ridiculous cognitive bias at both ends of the spectrum. The young admonish the older and the older chide the younger.  The notion that a generation is a realistic predictor of skills, relevance, wisdom and value is bollocks. It is not, nor will ever be, the total determinant of connectivity, smarts and success in hiring. There are just so many other components to throw in and mix in the evaluation pot."