The importance of mobile applications and the impact on retailer's revenue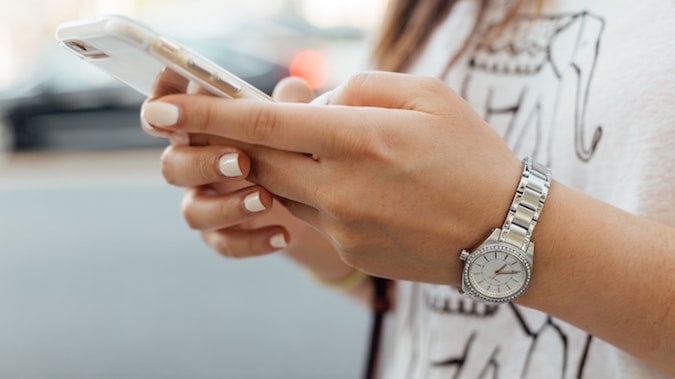 Many retailers might have considered investing in an app at some point but are often dissuaded by the development cost. Kelly Slessor explores whether brand apps improve customer experience and are ultimately worth the investment.
For years now retailers have been asking the same question – 'to app or not to app'? The two questions that need to be answered first are: What value does a mobile application add to the customer journey? And what is the return on investment?
Despite predictions, mobile application installs are not slowing down; consumers spent 1.6 trillion hours on mobile in the first half of 2020. According to App Annie, worldwide downloads grew by 25 percent in 2020 versus 2019. Globally we spent on average 4.3 hours per day in mobile applications.
In a world where retailers are focused on increased 'stickiness', higher dwell time, higher conversion rates and increasing basket size, mobile applications have proven that they drive all these KPI's.
In fact, in-app conversions for retail are 130 percent higher than on the mobile web. We know that consumers view more products per session and have a higher add to cart rate.
In addition to this, In-app functionality such as push notifications have a 90 percent higher average open rate, compared to 23 percent for email.
Previously, retailers relied on mobiles applications to engage customers, drive loyalty and provide search functionality. However, over the past 6 months consumer behaviour has changed significantly driven by the pandemic. Customers are now focused predominantly on two key areas – convenience and safety. Retailers are using technology to address these concerns and have responded by investing in their mobile applications.
Just Walk Out Technology
Bunnings have recently extended functionality in its Power Pass mobile application. Power Pass now includes a self-checkout functionality providing trade customers with "walk out" technology, similar to Amazon Go in the US. It has been reported to have had over 180,000 downloads in the financial year.
Asda in the UK also rolled out its Scan & Go mobile application with a focus on reducing contact with checkout staff. It is now available in 581 stores across the UK.
Insider Trends report that self-scanning can increase basket sizes increase between 5 per cent – 25 per cent.
Virtual Shopping Experiences
We have seen various augmented reality experiences for both the beauty industry and furniture industry, including Sephora make-up try-on and Ikea furniture organiser. In the US we are now seeing this introduced into the home improvement category.
Lowes in the US has upgraded its home improvement mobile application, adding augmented reality which allows customers to see light, mirrors and other fixtures and fittings in their own home. Its August earnings reported a 135 percent increase in online sales and a 'higher than expected' rate of downloads of the store's mobile app.
Gucci has also added additional items to its virtual try-on, including watches, sneakers and lipsticks.
The benefit to the retailer of virtual try is two-fold – a reduction in return rate and an increase in conversion. 
Delivery and Order Tracking  
With expectations set by mobile applications such as Amazon and Ali Express, delivery and order tracking are a standard requirement. However, with the growth of services such as click and collect and 'Bopis' (buy online pay instore) the ability to track when a customer is due to arrive, is crucial to operations. In Q2 2020, Target increased pick-up sales by 60 percent and Drive Up sales by an incredible 700 percent+. New initiatives are turning this into a two-way conversation providing customers with the ability to let retailers know when they are on their way. This not only provides operational cost savings and benefits but in addition provides a seamless customer experience.
A mobile application is not critical for success but they have proven to increase conversions, basket size and revenue. The challenge for most retailers is that mobile applications are expensive to build and require ongoing maintenance, updates and marketing. For most retailers it is not commercially viable to develop a stand-alone mobile application and many lack the skills internally required. However, there is still an opportunity to partner with mobile applications that provide safety and convenience and that have an already established presence in the mobile application stores without a huge investment.
Kelly Slessor is the founder and CEO of Shop You, a personalised virtual shopping mall, and has driven digital growth and innovation in retail for over 20 years.
Photo by Paul Hanaoka on Unsplash.