Samsung teams up with Diamonds' star to build on 'Do What You Can't' campaign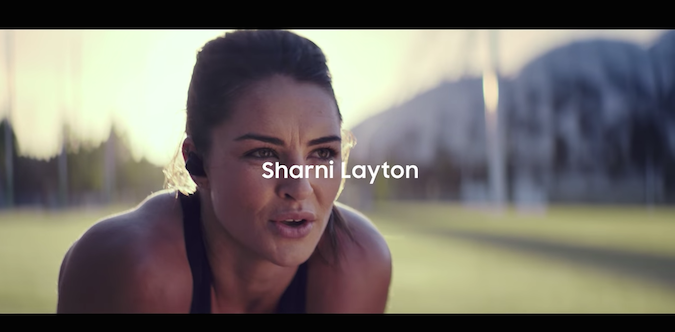 Samsung Australia has launched its latest TVC starring former Australian Netball captain Sharni Layton, extending on its 'Do What You Can't' campaign.
This week Samsung Australia released the latest update to its global 'Do What You Can't' campaign, featuring ex-captain of the Australian Netball team Sharni Layton. The spot, titled 'The ad I was supposed to make' follows the resurgence in Layton's career in 2017, after the Collingwood Magpies player was forced to step back from professional netball due to mental health reasons.
"Sharni's story carries a valuable message about overcoming her own challenges through courage, perseverance, and reflection," says Josh Grace, chief marketing officer at Samsung Electronics Australia. "It's a story that we want to celebrate and showcase to audiences as it explores a personal journey that many Australians can associate with."
Created by Leo Burnett Sydney, the narrative of the spot aligns with Samsung's brand philosophy 'Do What You Can't', which claims Samsung develops products to empower people to defy barriers and do things previously thought impossible.
Prior ambassadors of this campaign include YouTube juggernaut Casey Neistat, in his one-minute commercial airing at the 2017 Oscars.
Despite her efforts, Layton will unfortunately not be participating in this year's Gold Coast Commonwealth Games. "While the Games will deliver many inspiring stories of perseverance and victory, none are quite like Sharni's story," says Leo Burnett Sydney executive creative director Vince Lagana. "Instead of facing the best teams from the Commonwealth, she was forced to face a different challenge."
The TVC aired this week during the Australian Diamonds' first game of the Games. The campaign will be delivered as 15-, 30- and 47-second commercials over Channel Seven, Seven West Media digital channels and Samsung's digital and social platforms.
Further Reading: