SCA tries to save the jingle by remixing '80s SPC ad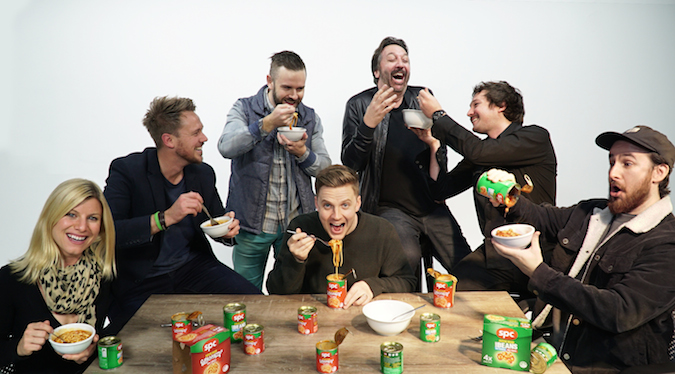 SPC has revamped its iconic jingle from 1981 to support its new master brand campaign.
Remember this?
The Studio, Southern Cross Austereo's (SCA) creative arm has been tasked with bringing new life to SPC's original jingle for its latest campaign.
"It was a real privilege for one of the most iconic brands in Australia to trust us with such an important aspect of their branding," says Luke Parsons, head of The Studio at SCA Sydney.
In a short film documenting the agency's process re-imagining the jingle, creative director at The Studio Kade Robinson says, "Jingles have been left behind, they're not really at the forefront of campaigns anymore. So when SPC briefed us on this campaign, it was so nice to see a client that actually values branding and music."
SPC's new 'Baked Beans and Spaghetti' campaign commenced this past week, airing over the HIT network.
Campaign ideas manager Mitch Byatt says the jingle will be central to the campaign, "Every bit of audio you're gonna hear on air is going to have the jingle underneath it – even the partnership stuff with Hughesy and Kate's show. That's how important we think it is to the overall campaign."
The original jingle, created by Mike Brady, first aired on Australian televisions in 1981. This year's campaign will feature the original voiceover backed by an adapted version of the jingle.
Group business director at Slingshot Anna Magliano says, "The SCA team championed the media and creative intent from the get-go. The jingle they delivered was right on point and will really push SPC Baked Beans and Spaghetti further and faster."
Further Reading: