Slack takes over airports and offices for first Australian campaign
Messaging and businesses collaboration platform Slack has launched its first Australian campaign with a focus on domestic travel and office OOH.
The campaign 'Collaborate with Slack' will run throughout November with a series of out-of-home (OOH) ads in office buildings, large format roadside billboards and airport advertising in Sydney and Melbourne.
The company's inaugural Australian campaign arrives more than two years after it opened its Down Under office in Melbourne.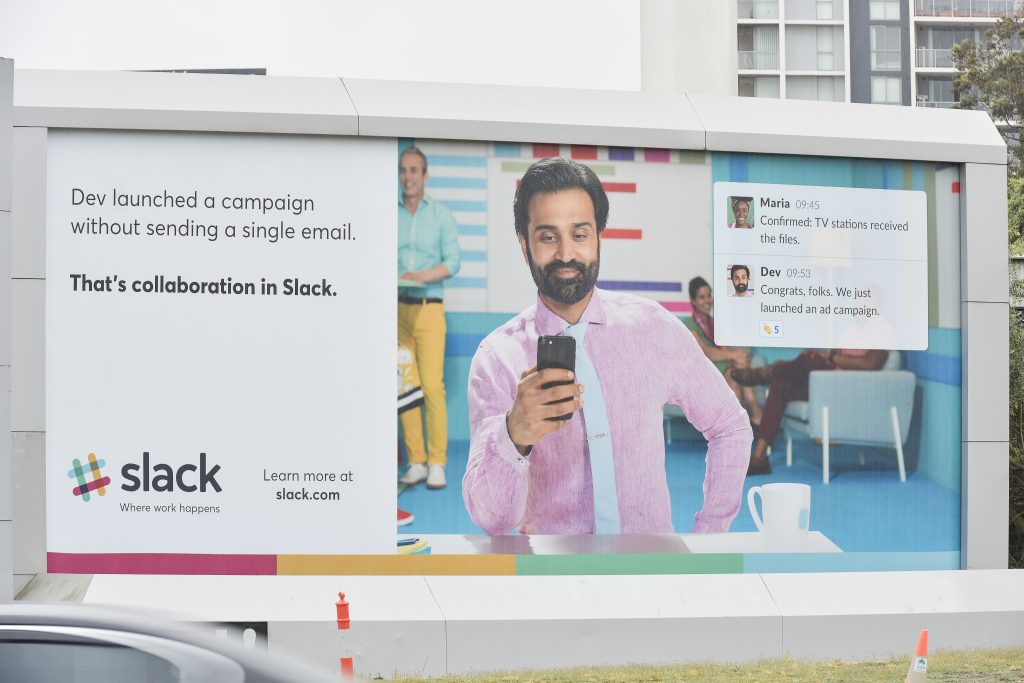 The 'Collaborate with Slack' campaign is set to appear across more than 1900 screens within approximately 200 office buildings in Melbourne, Sydney and Brisbane's CBDs.
"The way we work is changing, people want to move quickly, feel engaged at work and have the autonomy to make decisions, and that's what Slack enables as the collaboration hub," says Slack VP of global marketing, Kelly Watkins.
"Our mission is to help people work together as easily online as they do in person by ensuring the right people are always in the loop and key information is always at your fingertips. This campaign aims to demonstrate what the future of work looks like."
Related: Remember who you're building for – Slack's human focus »
This week Slack also released a series of four 30-second spots in the US, 'Maybe It's Time to Try Slack', highlighting convoluted business processes and inefficient workflows.
"We have over eight million daily active users across more than 500,000 organisations around the world," Watkins continues. "Australia is one of our key markets. We want to show Aussie workers that they can get their work done in a simpler, more pleasant and more productive way."
Further Reading:
Image credit: Supplied