Marketing Mag's year in review: our 10 most-read news articles of 2019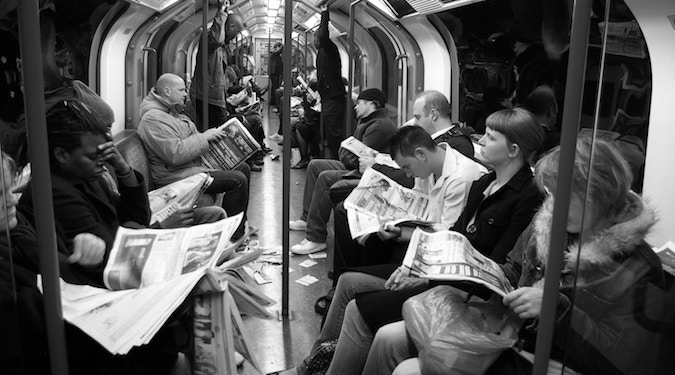 If our top-performing news is anything to go by, 2019 was a year of competitive campaigns and big promises. Here are Marketing's 10 most-read headlines of 2019.
1. Libra ditches blue blood in new ads for global #bloodnormal platform
August: Libra brought its global #bloodnormal campaign to the Australian market, challenging old conventions of blue liquid period product advertising. Read more »
2. Burger King grills McDonald's over lost 'Big Mac' trademark in EU
February: After McDonald's lost its Big Mac trademark in the EU, Burger King added the name to its own menu – with a twist. Read more »
3. Environment, purpose and corporate social responsibility – do consumers really care?
August: New research from Salmat found that 34% of shoppers are willing to pay more for environmentally friendly products, while 31% admit to not purchasing a product because of misaligned brand values and ethics. Read more »
4. Carlsberg humbles itself with amended slogan: 'Probably not the best beer in the world'
April: Heeding criticism of its beer over the past few years, Carlsberg introduced a new brew it promised would be better than the last. Read more »
5. Coca-Cola commits to 70% recycled plastic bottles by the end of 2019
April: Coca-Cola Australia announced a series of updates to its 'A World Without Waste' sustainable packaging program across almost all of its drink brands. Read more »
6. Australia's top 100 youth brands revealed – YouTube, Google and Netflix lead the pack
May: YouTube is the most popular brand among Australian youths, according to a new report from Growth Tank and Youth Insight. Read more »
7. Food porn: Kraft Heinz' Devour advertised on Pornhub before Super Bowl
January: Brand safety be damned – in the lead-up to airing its Super Bowl commercial, Kraft Heinz advertised its Devour frozen food brand on Pornhub. Read more »
8. Three key takeaways from the ACCC Digital Platforms Inquiry – a marketer's view
July: The ACCC's long-awaited, 600-page Digital Platforms Inquiry is chock full of government recommendations for media, advertising and jorunalism practices – here are Marketing's top takeaways. Read more »
9. Jesus ham, community and cliff faces – Aldi unveiled its Christmas brand platform
November: Aldi is focusing on the Christmas ham as central to its holiday brand platform, bringing on BMF to tug on Australian heartstrings once again. Read more »
10. The most valuable Australian brands in 2019: Afterpay joined top 40, retail giants slipped
September: WPP and Kantar released the annual Brand Z top 40, with fresh faces in Australia Post and Afterpay, and poor trust damaging financial and telco brands. Read more »
Photo by Peter Lawrence on Unsplash