Newspaper revenues forecast to drop 4% in 2013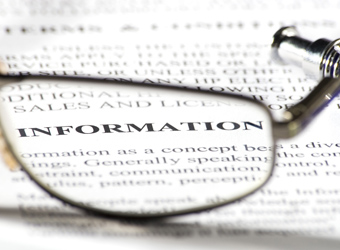 Revenues for newspaper publishers are expected to drop by 4.0% in 2013, according to business information analyst IBISWorld.
The beleaguered sector, which saw large restructures and many redundancies at its two largest Australian businesses, is forecast to take in $6.4 billion this year, down from $6.7 billion last year.
Printed newspapers' share of advertising – which accounts for 75% of newspaper revenue – is expected to fall to under 30% of total advertising revenue in 2013, down from a 41.8% share in 2000.
As advertisers and consumers opt for other types of media, publishers continue to lose advertising market, says IBISWorld general manager, Karen Dobie. "Declining circulation over the past five years, caused by time restraints, the rising popularity of new media like the internet, pay-TV, and mobile devices, and competition from consumer magazines has continued to have an adverse affect on the industry", Dobie says.
Oil and gas production, forecast to grow by 15.9% in 2013, organic farming, tipped to increase 12.5%, online education predicted to grow by 10.5%, online shopping, forecast to grow by 9.1%, and multi-unit apartment and townhouse construction, slated for a 9% jump, are the five industries IBISWorld expects to soar in 2013.
Online retail is forecast to rake in almost $11.8 billion this year. "Australians are increasingly expecting traditional retailers to have an active investment in the online sphere, and to provide options for online browsing and shopping to complement their storefronts", Ms Dobie said.
IBISWorld also expects online retailers to move into the bricks-and-mortar space, providing convenient pick up and return locations for consumers. "This phenomenon will lead to a greater increase in the convenience provided by online retail", Dobie adds.
Gaming and vending machines manufacturing wired telecommunications carriers mineral exploration newspaper printing or publishing recorded media manufacturing and publishing are the five industries expected to sink.
Recorded media manufacturing and publishing, including CDs and records, has declined steadily over the past five years. Physical format music sales have dropped by an estimated compound annual rate of 15.9% since 2007, compared with a compound annual rise of 32.6% for digital music.
IBISWorld expects this trend to continue; "Consumers have turned away from purchasing physical media in favour of paid online subscription services, such as Spotify and Pandora, and limited free services such as YouTube and VEVO", Dobie notes. "The industry also has been dramatically exposed to high levels of music and video piracy."