Nokia ad paints iPhone owners as monotone 'fanboy' slaves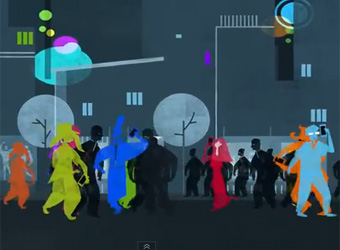 Nokia has release an ad for its Lumia 920 smartphone that paints iPhone fans as monotone, subservient slaves to the Apple brand.
The animated execution, which has racked up 16 million views on YouTube, shows carbon-copy, black-and-white people waiting in line to part with hundreds of dollars for an iPhone 5 before introducing them to the different colours the Lumia 920. It goes on to show colour erupting through the animated city as people carrying Nokia's phones brighten up the surroundings.
Labelled 'Time to Switch' the spot follows a similar anti-iPhone ad from Samsung, which pitted the Samsung Galaxy S III against the iPhone's specs with the message 'The Next Big Thing Is Already Here'.