Nominations for inaugural Digital Marketer of the Year Award now open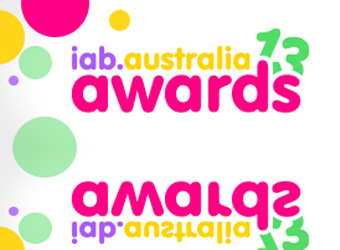 Courageous marketers, we are very pleased to let you know about an exciting project we're involved with: a new award recognising bravery and results in digital marketing for the client side. We can today announced that the Interactive Advertising Bureau (IAB) Australia, in association with Marketing magazine, is introducing a brand new award for this year's IAB Awards program: the Digital Marketer of the Year.
The Award will recognise an Australian marketer who has shown bravery in their digital marketing endeavours and who has consistently delivered tangible results for their company or brand through the use of digital marketing.
Acting CEO of IAB Australia, Samantha Yorke, says with the theme for the IAB Awards this year being bravery, it is a fitting opportunity to seek out this characteristic for the Digital Marketer of the Year Award.
So we're calling for nominations, but you can't nominate yourself. "We are encouraging agencies and publishers alike to nominate their clients for this prestigious Award – and indeed for marketers to consider their peers or even boss for nomination," says Yorke.
Entry to the award is by nomination only and there is no charge to nominate. Full details are available here and nominations close 23 May 2013.
The Digital Marketer of the Year award will be presented at the 2013 IAB Australia Awards to be held on 11 July 2013 at The Star in Pyrmont.
IAB Australia Award winners have been commended for their creativity over the years and for pushing interactive advertising to new levels. Full details and case studies on past winners can be found at the IAB Australia website, and in the case study section of Marketingmag.com.au under the tag 'IAB Awards'.
Thanks to 2013 major sponsor Multi Channel Network and category sponsors Adap.tv, Facebook, Fairfax Media, Google, Innovid, mi9, REA Media and Telstra Media for their support.