Olympics jumps to second most valuable brand, only beaten by Apple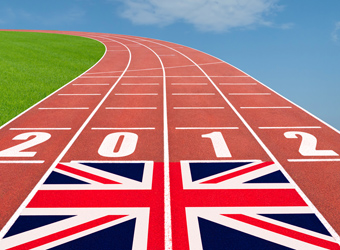 The Olympics brand is now the second most valuable brand in the world, behind Apple, thanks to a 38% jump in overall revenue and growth in broadcasting and sponsorship deals.
The Olympics is now worth US$47.6 billion, according to Brand Finance, having grown by 87% since the 2008 Beijing Olympics.  This makes the brand's value higher than all of its major sponsors, which include Samsung and Coca-Cola, and puts it behind Apple which is valued at US$70.6 billion.
Broadcasting revenue contributes two-thirds of the International Olympic Committee's (IOC) revenue of US$5.1 billion and has grown 51% in the last four years to reach US$3.9 billion. Growth in sponsorship revenues was less strong but still significant, up 10.5% on Beijing.
CEO of Brand Finance, David Haigh, says the Olympics brand is a formidable revenue generator and has huge value. "It has recently been criticised for heavy-handed brand control, however it should not be forgotten that in the current four year cycle US$4.6 billion has been generated for initiatives to develop sport worldwide," Haigh adds. "It is also expected to produce a net benefit to the UK economy of more than US$25 billion."
The IOC has running costs of less than 10% of revenue leaving US$4.6 billion for distribution and investment in sport worldwide.
The high levels of growth achieved by the Olympics should be sustainable as emerging markets remain largely untapped, the study found. Currently Asia accounts for only 12% of broadcasting revenues which compared to 59% in the Americas leaving room for growth for the brand.
Sponsors also believe Olympic sponsorship to be a sustainable marketing investment, according to Brand Finance. P&G expect to generate an extra US$500 million in sales from London 2012, having already generated US$100 million from Vancouver 2010. GE, who paid US$200 million for top sponsorship rights covering London and Vancouver, reportedly believes it has earned back its investment.
In arriving at the brand value Brand Finance valued everything operating under the Olympics brand using the International Olympic Committee's (IOC's) financial statements. These include revenue from broadcasting, sponsorship, licensing, merchandising & ticket sales.