Ten sells outdoor arm EYE to oOh! for $145 million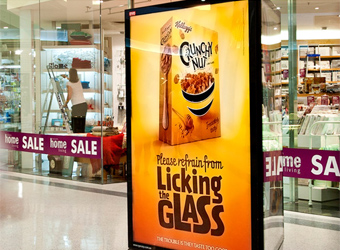 Ten has sold its outdoor advertising arm, EYE, to oOh!media for $145 million, it has been officially announced today.
oOh!media's parent company, Outdoor Media Operations, will pay Ten $120 million at completion of the deal and a further $25 million three years after completion.
Chief executive of oOh!media, Brendon Cook, says the agreement to purchase would enhance oOh!'s ability to meet its customers' growing demand for out-of-home advertising solutions.  "Combining these two companies will provide Australian advertisers with a broader range of solutions and innovative products to expand their reach in a competitive and rapidly evolving media environment," Cook says.
Darren Smorgon, Director of CHAMP Private Equity, the group behind Outdoor Media Operations, adds, "We believe this will bring increased competitiveness into the advertising industry as the company can be more responsive to the needs of advertisers, it will accelerate the realisation of oOh!media's growth objectives and assist in growing the Australian out-of-home sector."
oOh! Plans to sell off EYE's UK and US assets, with assistance from TEN, citing a lack of fit within oOh's growth strategy.
The acquisition, which is subject to customary completion conditions, including regulatory and third party consents and finalisation of certain ancillary documents, will be funded via additional investment by the company's shareholders and facilities from oOh!'s banking syndicate.