Optus and M&C Saatchi win big at Clio Awards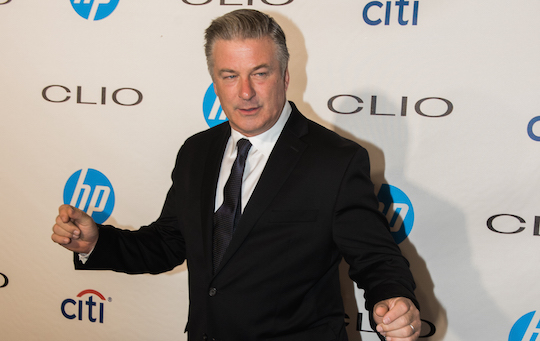 Optus' Clever Buoy campaign scored big in New York City this week bringing home Grand Clios for M&C Saatchi Sydney and Fuel Communications. Chris Byrne reports from advertising's night of nights.
At the American Museum of Natural History in New York on Wednesday night, M&C Saatchi Sydney's Optus 'Clever Buoy' campaign stood tall among an impressive array of global creativity.
Created to demonstrate the strength of the telco's network, the shark detection system won the Grand Clio in the Digital category, and in the Public Relations category, in conjunction with Fuel Communications.
Accepting the award, M&C Saatchi chief creative officer Andy Dilallo said the initiative had helped change the perception of the Optus network. The buoys, which have been tested in Western Australia, alert lifeguards of approaching sharks using sonar technology and satellite communication.
In addition to a host of accolades, including a Titanium and four Golds in Cannes, the SXSW 'Internet of Things' Award and an IAB MIXX Gold, the system is being considered as an alternative shark defence method at the NSW Government's Shark Summit in Sydney this week.
READ: Marketing's case study: Who's a Clever Buoy? »
Hailed as the Oscars of the ad industry – and this year hosted by Oscar-nominee Alec Baldwin – the Clio Awards recognises creative excellence in 11 categories, as well as advertising's contribution to global healthcare issues and the music industry.
Clever Buoy shared the stage with some of the industry's most inspiring work, such as Lucky Iron Fish's project addressing iron deficiency in developing countries, R/GA's 'The Game Before the Game' short film for Beats, and Y&R Team Red's domestic violence prevention app in Turkey.
Spotify and Uber were recognised for their 'Your Ride. Your Music.' collaboration, while Grammy-winning artist Melissa Etheridge presented music wins to X Renegades for Jeep and Salt-N-Pepa for Geico campaigns.
The 2015 Lifetime Achievement Award was given to DDB chairman emeritus Keith Reinhard, who's known for orchestrating the industry's first three-way merger to create DDB Worldwide, the agency he's overseen as CEO for 16 years.
'Of the Year' honours, recognising the most awarded companies of 2015, were presented to:
Clio Holding Company of the Year: WPP
Clio Network of the Year: Ogilvy & Mather
Clio Agency of the Year: R/GA New York
Clio Advertiser of the Year: 28 Too Many
Clio Production Company of the Year: Illusion, Bangkok
Clio Healthcare Advertiser of the Year: Lucky Iron Fish
Clio Healthcare Agency Network of the Year: Publicis Worldwide
Clio Healthcare Agency of the Year: Publicis New York
Before announcing the 'Of The Year' Awards, host Alec Baldwin quipped, "The only thing better than being a creative agency is owning all of them."
The Awards coincide with Advertising Week, which attracted 95,000 industry professionals to a celebrity-littered program of events in New York this week.