Why existing brands should not try to compete with disruptive startups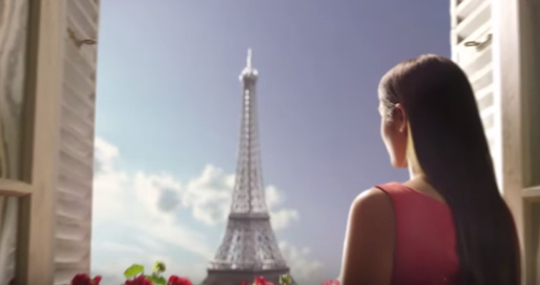 Brand sexiness is no longer a secret, writes Rob Morrison, you just need to earn yourself a newbie swagger. Before you evolve your established brand into a hot, young 'playa', he suggests you ask one critical question.
Marketing history is littered with brands that missed the memo entitled 'adapt or die'. Text books are filled with their stories. RIP Kodak. Sayonara British Leyland. We'll miss you MySpace. You can probably quote lots more.
In their heyday each was a powerhouse business. They simply couldn't imagine the market passing them by. Until it did.
Trouble is now, it's not just market movement getting brands into trouble. Tragically it's often the brand's strength that becomes its Achilles heel. And that's much, much harder to predict and almost impossible to combat. But I think I've found a way.
Let me explain.
Recently I was in a strategy meeting with a mix of talented marketers and agency folk. We were asked to choose some brands we admired. To 'pedestal' them.
In the last 10 years I've been in lots of similar sessions. And the result is almost always identical. Google. Apple. Virgin. eBay. And a quirky brand from the client's category.
But lately there's been a massive change.
Sure, Apple is still there. But they're now joined by Airbnb and Uber and SnapChat. Brands in their pre-pubescent youth. Held up as the best of the business world when, and let's be 100% honest, they haven't really earned it. They haven't had to survive a PR disaster. Or a market crash. Or a low cost competitor attack.
They're loved precisely because they're new. They're unencumbered by the past – mainly because they simply don't have one.
So where does that leave established brands?
In truth, we simply cannot compete head-to-head. It's also unrealistic to believe we could stretch our brand through innovation. Would Airbnb have succeeded if it was a product extension of Accor? What if Taxis Combined launched Uber? Or Thomas Cook ran TripAdvisor? Hopefully you're shaking your head.
So here's the 2015 truth.
Existing brands cannot and should not compete on this new playing field. It's expensive. It undermines the core business. Most of all, it doesn't work.
Instead, if you're in charge of an established brand, ask yourself, "What would Nestle do? Or P&G? Or Unilever?"
Answer: They'd launch a new brand in their existing category. Even if it meant cannibalising the existing business (a bit).
FMCG marketers are very comfortable launching a competitor to themselves. Google the famous 'Illusion of choice' chart and you'll see Nestle has eight different pet foods. P&G are listed with 10 washing powders. Unilever's portfolio has seven shampoos. And they don't fall into the trap of underpinning the logo with "Powered by (parent company)". Each brand lives and dies on its own.
So here's the plan: if you're in the midst of a digital transformation to keep the new wolves from the door, then carve off a slice of budget and start something 100% new. Something fresh. Something without baggage. Focus on brilliant products. Great service. Competitive pricing. Let people be surprised it's come from on 'old-school' marketer.
Then you can walk with a little newbie swagger.