Optus repositioning steps away from the menagerie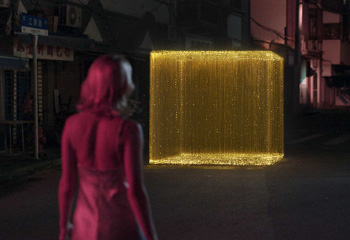 Optus has taken a step away from its product-focussed, animal-loving ad approach, launching a repositioning campaign aimed at connecting with consumers on an emotional level.
The centrepiece of the campaign, a 60-second TVC, aired for the first time last night, featuring a boy meets girl love story enabled by the digital world with the two protagonists being in different physical locations.
The move signals a move away from a product-focussed advertising strategy, to a strategy aimed at building a stronger connection with customers by letting using emotive themes of bringing people closer together.
Head of segment marketing for Optus, Gavin Williams, says the message of the new campaign is a very simple one. "From connecting you with the people you love, to getting the hottest phone before anyone else, it's possible with Optus," Williams says.
The animals, however, have not been done away with altogether and will stay on in Optus' advertising, albeit with a lesser presence.  "Animals will have less of a presence in our new advertising, than was the case previously however they are still very important as they represent the glue that makes things possible. They represent Optus," Williams says.
The campaign will run for approximately four weeks and will include national television, online, outdoor, print and cinema advertising. In the TVC (shown below) a yellow cube acts as an enabler that transports the girl from Shanghai to her lover in an Australian country town. A rhinoceros makes a cameo appearance, lurking around the corner from where the main characters meet on the street.