'There's Nothing Like Australia' campaign takes aim at China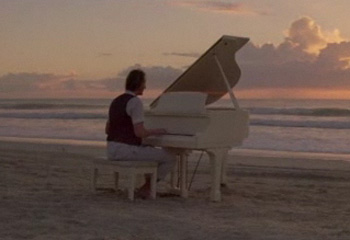 The national tourism body's 'There's Nothing Like Australia' campaign will be reinvented for a fresh international release across 27 countries and 17 languages, with China its first target.
The revamped campaign material, which will include a new broadcast ad, will be first shown in China in early June instead of at a traditional home soil launch, indicating just how valued the Chinese market is.
With current overnight spend from China up 15% to $3.8 billion per year, managing director of Tourism Australia, Andrew McEvoy, says China was the "logical place" to launch the new campaign.
"Tourism Australia is focused on marketing Australia's unique tourism attributes where the greatest tourism growth opportunities exist and China is a big part of that growth," McEvoy says. "We are confident that the evolution of the campaign will continue to hit the mark in China and encourage strong visitation and spending."
The campaign relaunch comes as Tourism Australia looks to double overnight visitor expenditure from $70 billion to $140 billion by 2020, $9 billion of which is expected to come from the Chinese market.
McEvoy adds that the domestic market and traditional overseas markets of the UK, US and New Zealand would not be ignored in the campaign refresh. However, McEvoy hinted at a reduced spend in these markets, conceding the latest push in China was part of realignment of resources towards the biggest potential growth markets.
Australians will also be able to see the new ad on TV, cinema and online at the same time the material is unveiled in the campaigns Shanghai PR launch.