Piss pots to picky palates: alcohol brands 'premiumise' Aussie tastes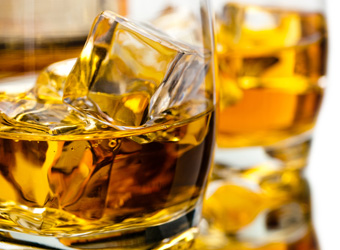 Alcohol brands have succeeded in boosting yield in the face of declining consumption by 'premiumising' Australian drinking tastes, according to a report.
Analysis from IBISWorld forecasts the shift from a beer drinking nation towards higher priced ciders, spirits and wines will continue to accelerate, fuelling a 20.5% increase in alcohol spend over the next five years.
"Once a nation of beer drinkers, beer consumption has declined by 15% over the past decade to now account for 37.1% of total alcohol consumption, while wine and spirits have grown in popularity to account for 25.3% and 17.9% of alcohol consumption respectively", Karen Dobie, general manager of the business analyst's Australian operation explains.
Spend on alcohol is forecast to reach $33.1 billion during the 2012-2013 financial year, despite consumption dropping to 9.8 litres per capita per year from a peak of 10.6 litres in 2006-07. By 2017-2018, spend is forecast to hit $39.9 billion.
The growing spend and increasing competition from European and US imports will see more Australian manufactures launch premium products in the coming years, Dobie predicts.
"Australia's beer drinking palate is becoming more sophisticated, with a number of European style beers now being produced on our shores. Traditional full-strength lagers such as VB, Carlton Draught and Tooheys are losing market share in favour of cider and premium beer."
Cider has grown to account for 7% of total alcohol consumption, and is forecast to hit 13% by 2017-2018, while craft and boutique beers have grown to account for 5% of total production.
In the wine segment, European styles such as Sangiovese, Tempranillo and Pino Grigio have seen strong growth as Australians fork out for more exotic blends. Australian brands, such as Jacob's Creek, have also been actively investing in their brand to premiumise their offering.
"Australian wineries have responded to this trend by rebranding themselves as premium to keep up with the resurgence of Old World wines", Dobie adds.
Ready-to-drink (RTD) beverages, which account for nearly 64% of spirits revenue, are also undergoing a makeover as producers develop new products to capitalise on changing preferences, such as RTD cocktails targeted at female drinkers.