Preparing for migration to Google's enhanced campaigns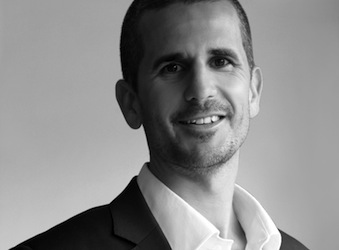 This is the first of three pieces by Roland Irwin on how search marketers can prepare, migrate and merge their campaigns as Google flicks the switch on AdWords to 'enhanced campaigns' on 22 July 2013.
In February of this year we saw the launch of Google's enhanced campaigns, a major development in AdWords that attempts to simplify the management of search marketing campaigns across devices.
By using enhanced campaigns, search marketers can target consumers based on device, location, and time of day through the one campaign. And since its introduction they have raced to not only understand how this change will reshape their campaign structures and strategies but also how it will impact their ability to acquire revenue.
The rapidly approaching migration deadline of 22 July 2013 adds a sense of urgency to understand, plan, and optimise for enhanced campaigns. For marketers, preparing, migrating and merging campaigns in advance of the deadline will be critical to the future success of their paid search programs.
Before migrating to enhanced campaigns and merging campaign objects, it is important for search marketers to prepare their campaigns and understand the requirements for a successful migration. In this article I'll walk you through how each campaign fits in the migration process, how to identify these campaigns, and how the migration will impact Quality Score. I'll also examine the URL migration process to ensure that each campaign is ready for migration.
Campaign categorisation 
Mixed campaigns: If you have campaigns that target all devices (desktop, tablet, and mobile) then no merging is required. However, these mixed campaigns must still be migrated to enhanced campaigns.
Mobile-only campaigns: If you have campaigns that target only mobile devices, they will be required to target desktop and tablet devices as well. Once these campaigns have been migrated, you can set an adjustment for mobile bids as a percentage of desktop and tablet bids at the campaign or group level.
Matching campaigns: These campaigns target separate devices, but contain the same or similar groups, keywords, creative, and other campaign objects.
Parent campaigns: Within a set of matching campaigns, select a parent campaign that will be migrated to an enhanced campaign. For most advertisers, the campaign targeting desktop devices will represent the parent campaign. Other criteria for selecting a parent campaign include: largest keyword list, most groups, longest history, and largest daily budget.
Sibling campaigns: Once a parent campaign has been selected, the remaining campaigns within the set of matching campaigns represent the sibling campaigns. For most advertisers, these will be the campaigns targeting tablet and mobile devices. Groups, keywords, creative, and other objects will be merged from these campaigns into the parent campaign during migration.
Identifying matching campaigns 
Naming convention: If your campaign naming convention includes the targeted device, use this cue to identify matching campaigns. For example, the campaign 'Muscleform Sports Desktop' and 'Muscleform Sports Mobile' are likely matching campaigns.
Overlapping keywords: Use a keyword-level report to identify the campaigns that contain the same keywords. For example, both of the matching campaigns in the example above contain the keyword 'Muscleform sports.'
Overlapping creative: Use a creative-level report to identify the campaigns that contain the same creative.
Historical Quality Score
Since Quality Score takes device into account, migrating to enhanced campaign does not result in a loss of historical Quality Score information as long as keyword, creative, landing page, and device combinations remain the same. However, Quality Score estimates reflect a keyword's overall performance across all devices.
Therefore, the Quality Scores of keywords after merging matching campaigns will be an average of those keywords' Quality Scores from their original campaigns, weighted by search volume. Consider the following when migrating campaigns:
Once the parent campaign has been migrated to an enhanced campaign and the sibling campaign objects have been merged, the historical Quality Score information for all devices will remain intact as long as keyword, creative, landing page, and device combinations remain the same.
Historical Quality Score information for desktop devices will remain intact if desktop-only campaigns are migrated without any other changes. After the migration, keywords will begin to accrue Quality Score information for mobile devices based on mobile performance, if any.
Migrating URLs 
Google's new ValueTrack parameter enables advertisers to track paid search performance by device. If destination URLs are tagged with this parameter, a 'c', 't', or 'm' will be inserted, based on the device the user clicked and converted from. However, if not properly accounted for, the parameter can potentially cause issues, depending on your tracking system and revenue integrations.
Prior to campaign migration and merging, ensure you have a system or process in place for migrating destination URLs. It is critical to migrate your URLs correctly and confirm they function properly under your revenue integration/s and other business requirements.
URL migration can take place before or after campaign migration and merging, depending on your advertising management platform's level of support for enhanced campaigns. If you choose to migrate and merge campaigns now, it is recommended URL migrations take place after sibling campaigns are merged with parent campaigns, as this will result in fewer required URL changes.
In the coming weeks Roland will look at migration and then merging campaign objects in the transition to Google Enhanced Campaigns.