Re-skill your marketing team to bridge the skills gap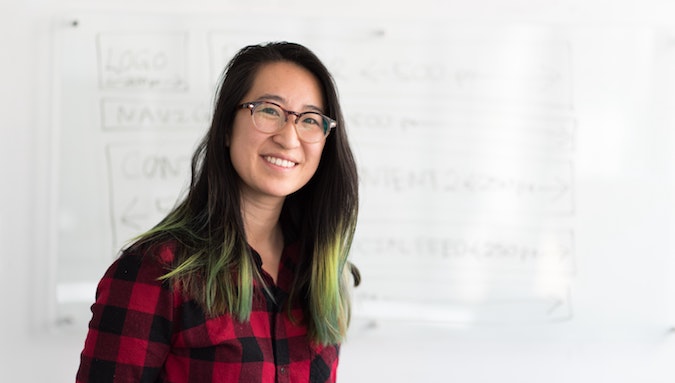 Teresa Sperti explains how businesses and leaders can bridge the 'skills gap' by integrating a learning and development approach that re-skills marketers and marketing teams, preparing them for the future.
Digital appetite and uptake has been gathering speed. The proliferation of social media, the rise of ecommerce and the advancement of technologies – like machine learning, AI and VR – have seen consumers spending more time than ever on devices. When COVID-19 hit digital adoption accelerated like never before. During lockdowns, an internet connection and a mobile phone become essential, tethering us to the outside world.
The shift towards digital by consumers has re-written the role of the marketer. Businesses are looking to the marketing team to understand the latest trends and translate that into relevant business strategies and be able to leverage data and insights to drive business growth.
But keeping up with rapid advancements is not a given. The Marketing State of Play report identified that digital and data literacy and capability within marketing teams is a gaping hole, with 66 percent of marketing leaders suggesting data literacy isn't strong within their teams, and 4 in 10 marketers perceived to lack digital literacy skills. Undoubtedly, skill gaps are stopping marketing departments from reaching their fullest potential.
So, how do we meaningfully bridge the skills gap?
Build a robust learning and development approach  
To build skills and capability within a team it requires sustained effort and clarity over key development priorities.  Often development planning is undertaken at an individual level – but in environments where you are shifting your approach towards digital and data – it is important to consider the skills and capabilities that cut across the department and need to be built more broadly if you are to successfully build maturity in digital and data.
Equally whilst on the job training is important and vital to build skills – these days we are placing too much emphasis on it – leaving people without the skills to drive change and knowing the right questions to ask.  This can be costly and slow down progress as team members attempt to make decisions without being given the tools to do so.
It is important to understand that upskilling and reskilling is not a 'one and done' solution. It is a journey to re-skill a team, which evolves over time.  To do so, it requires an intentional plan that draws upon an array of learning techniques to support and enable employee growth.
Formal training and conferences play an important role in building knowledge and helping people understand the fundamentals, whilst also widening their perspective beyond their four walls. This should be augmented with learning from peers, networking with the wider industry or business community or engaging mentors to challenge thinking and learn from others' experiences.  These should also be supplemented with additional resources – podcasts, whitepapers, webinars and others that are sought out by individuals themselves or recommended to provide exposure to new and different thinking.
Great training and networking is great, but remember that it is what happens after that, that is so vital. How we go on to integrate and implement key learnings within the business and how knowledge is shared amongst the wider team is what makes the difference.
Embed a learning culture
A farmer understands that they have to tend to the crops to see them thrive, not just for one season but over time. Business leaders and the C-suite need to view teams and employees in the same way. To advance digital and innovation – the organisation must look to gradually cultivate and embed a learning culture and curiosity that fosters growth of employees.
A learning culture isn't something that is simply led, driven and owned by the leader. It is an environment where learning is encouraged but equally prioritised by all staff and their leaders. In this environment, people feel empowered to find new ways and solutions to solve problems and are willing to look outside of the way things are currently done.  It's a culture that encourages experimentation and openness to share new ideas and information.
So what is stopping us?
Despite the rapid rate of change occurring within organisations today – and marketing teams for that matter – many marketing teams are investing the same amount in upskilling and development as they historically have. In fact a study in the US found that more than 60 percent of marketing teams are investing little more than $500 on upskilling their teams and one in five are not investing at all.
When we look more closely at home, Australian business sentiment around upskilling is frighteningly telling and this is seeping into marketing departments across the country. According to a recent survey from Deloitte and RMIT Online out of 600 Australian businesses, 88 percent say it's difficult to find skilled employees. The survey also found that many (49 percent) are relying on attracting new employees to fill the skills gap, opting to do so over upskilling the workforce.
The reality is that the skill gap cannot be temporarily plugged with new hires. The most effective marketing teams are not constantly deferring to a select few who have specialist skills. Yes, specialists are important, but in conjunction with a well-rounded team.
We all remember how defining the verb 'to pivot' became at the height of the pandemic. Best in class marketing teams are multi skilled and multifunctional. It is this range of skills that allows them to be agile and responsive to changing business needs. In order to pivot, we need to understand how.
The true impact of upskilling and reskilling
Whilst training and other forms of development are perceived as a cost, the true impact of a lack of a skilled workforce is costing businesses far more through an inability to effectively execute on strategy and take advantage of the digital and all it affords.
In a world defined by rapid change, investing in development and training is a sensible strategy for keeping pace. It not only gives your marketing and digital teams the tools and skills, it gives them the confidence and motivation to enact them. Development and training is the bridge that takes a business from BAU to true innovation.
Looking to develop and upskill?  
Arktic Fox has created a range of specialist programs to enable marketing and digital professionals to upskill in areas of digital, data and commercial acumen. Our programs are designed to be highly practical and afford the opportunity to share thoughts and ideas with like-minded professionals. We have now trained hundreds of marketers from leading brands including Coles, Laminex, Bridgestone, Beyond Blue, Movember, Cotton On and others.
To find out more about our digital marketing and data masterclass to develop and lead a successful digital strategy, visit: https://bit.ly/34FNXzz 
Or to learn more about our commercial and financial concepts for marketers program, visit: https://bit.ly/3g05RCp 
Arktic Fox also provides in-house training to upskill your broader marketing or digital team, find out more here: https://bit.ly/3fGVgxt
Teresa Sperti is the founder and director of Arktic Fox – a marketing and digital advisory and training organisation. 
Photo by Christina @ wocintechchat.com on Unsplash.