Recap 2011: Jeffrey Hayzlett shares his 118-second elevator pitch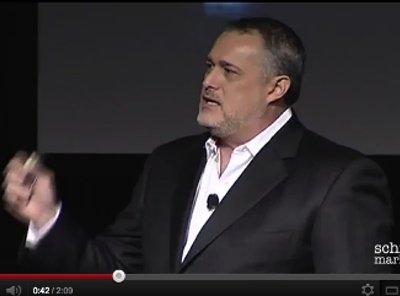 If you can't see the video below, please reload this page.
"You've got 8 seconds to hook me and 110 seconds to close me." Jeffrey Hayzlett shares his approach to the elevator pitch at the Schmart Marketing Conference in April 2011. Jeff returns to Australia this month to headline the 2012 Schmart Marketing Conference in Melbourne on 21 February 2012 and in Sydney on 23 February 2012. The conference isn't far away, so register now!