Research behind Canon's new engagement platform show Australia's annoyance with trivial photography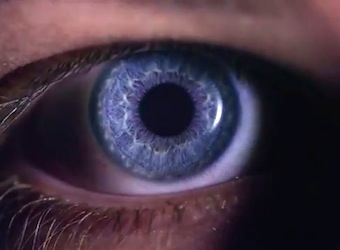 Canon Australia has launched 'Canon Shine', a major engagement platform that the company says is aimed at putting power back into the picture and sparking a nationwide movement of meaningful photography. The firm has revealed the findings of research it commissioned that informed the campaign, showing that Australians take almost 10 photographs each per week to document their lives, and that members of Generation Y, in particular, are getting tired of trivial snaps.
Building on Canon's Australian brand position 'No One Sees It Like You', Canon Shine encourages "the use of the lens as a way to change the world, rather than just capture it". The platform also aims to address the 'photo fatigue' that results from the sheer volume of life-documenting 'snaps' people are exposed to on a daily basis, reducing the power of photos to impact us.
The research was conducted independently by Galaxy Research in March 2014 and is based on 1021 respondents aged 18 to 64 years, distributed throughout Australia.
Findings included:
Australians collectively take an average of 205.9 million photos a week to document their lives,
63% feel that they see too many photographic images in a day to be able to recall them,
83% of Australians acknowledge the power of a photograph to move them emotionally and 75% say an image has made them think differently about the world,
less than 1% of the 646 images viewed by most Australians in the past seven days actually have an impact,
65% of people are annoyed by the amount of 'trivial' photography, with Gen Ys over-indexing (67%) in that view,
Generation Y takes 16.3 photos a week, compared to 14.0 among Generation X and 11.8 for Baby Boomers,
89% of Australians say that one powerful image that 'changes how you think/moves you emotionally' is worth a thousand 'snaps', and
68% Australians think that they could take a photographic image that would 'change people's perceptions of the world'.
Vivien Lee, GM consumer marketing at Canon Australia says Canon Shine is more than a campaign: "It's the start of a movement of meaningful photography that delivers on our 'No One Sees It Like You' brand position.
"Canon's role is to enable people to express themselves through powerful photography, and this platform will showcase what matters to the whole nation."
To inspire and excite Australians prior to the launch of Canon Shine, Canon seeded a thought-provoking piece of video content across online channels, asking Australians #whatdoyousee?
http://youtu.be/mGpuFFhY0io
Until 26 May, Australians are invited to capture an image that represents their unique perspective on the world. All images will be uploaded to a new dedicated microsite (canon.com.au/shine), where public voting will determine the top 50 images to go before a judging panel who will select the winner, to be announced on 7 July. Shining a light on what matters to the winner, Canon will feature the image and story in a documentary film, national advertising, and a display at the NSW State Library later this year.
To launch Canon Shine, celebrities Lisa Wilkinson, Steve Waugh and Guy Sebastian unveiled what matters to them in a powerful display of still photography and documentary films explaining their motivations and journeys to capture their unique vision.
Agencies involved in the new Canon Shine campaign are Leo Burnett Sydney, Mediacom, Ogilvy PR Sydney, Possible and Harteffect.