Rethinking the future of brand management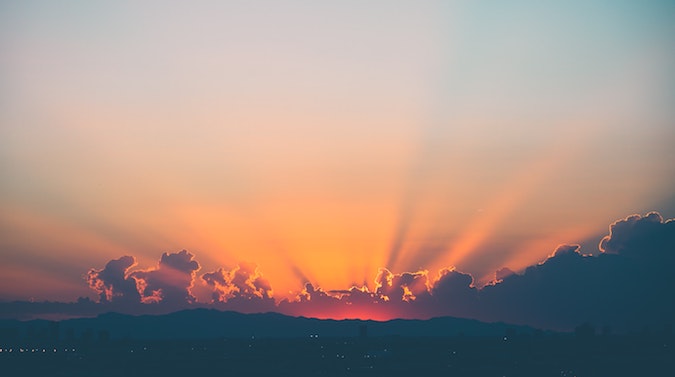 Jen Jones reflects on the foundational changes that the industry is facing. How will demand for brand authenticity and a renewed focus on the customer experience create a new dawn in brand management?
In the not too distant past, many companies' brand management strategies had a more rigid, bible-like approach rather than the agile playbook that is required today.
The tech-induced global interconnectedness of the 2010s and the wide-ranging impact of COVID-19 has leveled out the cognitive dissonance between the brand as a rigid, immovable thing and this new era where massive flows of real-time data can allow for micro-adjustments to strategy.
Burgeoning grassroots movements around truth and reconciliation have encouraged organisations to take a hybrid, real time data-led approach to assess brand growth, health and overall posture in a more modern context. Today, more brands are authentically engaging in social conversations – both within and outside of the organisation – about diversity, equity and inclusion. The authenticity piece is everything, as today's customers are quick to call out the hypocrisy of brands who use these critical conversations to serve their own ends. 
Have customers been changed by pandemic? 
All human beings have been changed by the pandemic in one way or another. The societal reflection and grieving that has taken place has changed people, certainly in the short- and likely medium-term. Take, for example, the fact that the pandemic decreased carbon dioxide emissions. That has played a big role in raising the awareness of climate change and the need to take action. More people and organisations are now exploring and researching sustainability and how to engage in true value-driven purchasing. 
One of the most obvious foundational changes is in customer buying behaviours. Although the move to digital-first engagement, for both B2C and B2B buyers, was underway before the pandemic, the trend has now accelerated. As lockdowns were enforced, ecommerce activity spiked. 
B2B marketers had to add virtual events to their toolkit. Once an afterthought, this marketing channel was thrust to the forefront for both prospecting and customer engagement. Both B2B and B2C buyers became more reliant on online channels for purchasing and the many steps taken before, during and after – from discovery to post-purchase interactions. 
And with that comes a renewed focus on the customer experience (CX). In a world with unending competition, CX is a key differentiator. Leading brands understand the value of CX and are committed to improving it from end-to-end, be it all online or a mix of off and online, to better reflect the way we now work and live. 
What are a CMO's key leadership capabilities in the new normal? 
The pandemic brought CMOs closer than ever before to key business decisions that matter in the C-suite. 
Suddenly, the connection between the people in the organisation who developed and distributed products and services, and the people who studied and targeted the people who bought those products and services, became distinctly paramount. I think a lot of operations teams were surprised by how much data and knowledge was embedded in the marketing function, and how much the CMO's leadership mattered to the company. 
The new marketing function is coming to life right now and the best CMOs will be the ones who can help lead a company forward in this fast-flowing river we call the new normal. It requires adaptability, the ability to pivot and a true understanding of the value and need for both personalisation and real-time information. Marketing teams will need to leverage these skills, utilising tools like digital, data and analytics, content and SEO. 
What will brand reputation management look like by the end of the decade? 
There will be reliance on advanced technologies such as AI and machine learning (ML) to develop more holistic, effective brand management strategies that support the foundations of a marketing organisations vision. And moving forward, continued advances in martech will allow us to deliver hyper-targeted, personalised messages to those individual buyers. 
Enterprise leaders at the top of their game have long been on this path to AI adoption. In a 2019 CMO survey, respondents projected a 59 percent increase in the implementation of AI and ML within the following three years.
The next generations of buyers are already making decisions that will significantly affect marketing and brand reputation 10 years from now. Some are rooted in what we're currently experiencing – a demand for brand authenticity and value-based purchasing. But no doubt, the next generation is primed to do it a little bit better with the goal of improving each corner of the world. That's a wonderful future that we can all look forward to.
Jen Jones is the CMO at Dataminr.
Photo by Jakob Owens on Unsplash.