Shared value is the new growth equation for Australian brands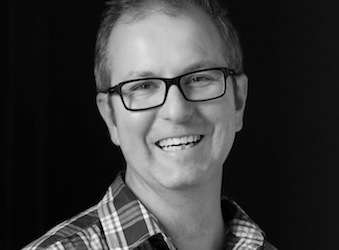 A company without customers is not a company at all.
I was reminded of this simple business principle at Adtech recently by Ramon De Leon's keynote address. When we look at current consumer and business confidence indicators in Australia – from taxi drivers to retailers, from tourism operators to media companies – businesses are asking: where are all my customers?
There is a new growth equation for Australia and businesses are struggling to understand and implement the change required. Being able to make this change is based on really understanding and responding to consumer behavior and expectations of transparency.
While our dollar remains strong, consumer confidence is rising and unemployment is low, business confidence is flat to negative with consumers preferring to pay down debt rather than spend on new purchases.
I'm not an economist, but I am passionate about understanding what is happening in the Australian political and economic landscape and its implications on how people behave. In particular I am fascinated in understanding why people buy one brand over another, switch brands or simply decide not to spend at all.
In 2009, 2010 and 2011, post the GFC, I did a review of where I thought Australian consumers were in terms of confidence, spending patterns and trust in brands. My conclusion at the time was that the GFC had scared the daylights out of most of us, not so much in terms of financial impact, but in terms of how confident we as a nation were to invest and spend with companies, brands and on products that we were not really familiar with.
Following the fallout of the GFC and in the midst of another election, now is a good time to examine how this trust in brands has changed over the last several years.
Many pundits are saying that the world hasn't learned long-lasting lessons from the GFC. While businesses and the government may not have taken away some key learnings, I suspect consumers have.
With the help of our business partner, Nine Rewards, we spoke to a representative sample of Australians ages 18 to 65 last week and found that 65% of Australians believe the economic conditions in Australia are in good shape. This is up from 58% who felt that way in July 2012.  
Despite these numbers, if you gave an average Australian an extra $1000 today, just under one third (32%) would use it to pay down some form of existing debt and 22% would save it. Safety is primary in today's consumer-led society. 12% of Australians would use the extra money to pay for regular everyday expenses such as food and bills and a small percent (6%) would invest it in stocks or managed funds. These levels have not shifted very much at all since immediately following the GFC in 2009.
All things considered, 71% of Australians are optimistic about the future and yet they are not spending. As a result, this type of attitude towards spend is flowing through the country and stifling business.
Simply put, Australians are not choosing to buy or invest in brands, companies or governments that do not show empathy with the times we now live in. We are living in a nation when asked in mid-March 2013, 'Which of these leaders (PM Gillard or Abbott) do you personally think would make the better Prime Minister of Australia?', almost 50% of adults answered, 'Neither of them'.
Why does this gap exist?
Australians are increasingly driven by the idea of 'community' – excited and influenced by generosity, close circles, people, leaders and brands that listen and act with their needs in mind. Long-term listening, consultation and transparency are  required and if brands and  our government can't provide that, they are simply shut out.
Well-documented shifts in technology, social attitudes and business models have made closer consultation with customers, potential customers and constituents easier and yet most brands and governments don't choose to do so.
Blending new technology and a dedication to listening, understanding, collaborating and acting on customer input is no longer edgy, its table stakes. Andrew Inwood from Coredata consulting shared an interesting idea last week which makes a lot of sense: F x V= G.
Frequency (F) of customer contact multiplied by the value (V) someone gets from that contact equals business growth (G)(in short your customers spend more with you).
This is the challenge. It's not very different to the works of physiologists Pavlov and Skinner of the last century, where the right stimulus delivering consistently elicits a reliable response.
So if businesses and the government want to gain a share of the consumer wallet, a wallet that has some capacity to spend, they need to create shared value. Listen frequently and act in a way that creates value for both the organization and for their community of customers. Invite customers in. Treat them as collaborators. Harness their collective intelligence. Give them a role in helping the brand/government succeed and a chance to become visible to their community.
This is the new way to operate. If you believe that a company without customers is not a company at all, this strategy should be at the heart of what you are doing.