Slater & Gordon announces proposed class action against Billabong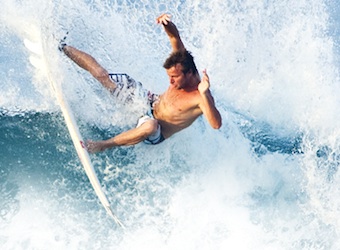 Slater & Gordon has today announced that it is preparing a class action against Billabong International Limited (ASX.BBG) on instructions from hundreds of Australian and international investors.
In a statement released this morning, Slater & Gordon Senior Associate Odette McDonald said the firm would seek compensation on behalf of investors who contend that Billabong engaged in misleading and deceptive conduct and failed to comply with its continuous disclosure obligations.
The class action will allege that the surfwear, accessories and action sports apparel company gave earnings guidance to investors for the financial year 2012 that lacked reasonable grounds.
On 19 August 2011, Billabong forecast that it would achieve strong earnings growth in financial year 2012, however a few months later, the board of the company withdrew that guidance and revealed that its earnings would suffer a substantial fall. As a result, Billabong's share price dropped by more than 50 per cent in the days following.
"Our clients allege that Billabong misrepresented the assumptions on which the FY12 earnings growth guidance was based," McDonald said in the statement.
"The company stated that achieving guidance depended on internal initiatives, such as achieving synergies between its newly-acquired retail outlets, and increasing the proportion of total revenue from Billabong product. However, it is alleged that, in reality, Billabong's growth guidance required an extraordinary lift in overall sales revenue during an extremely challenging retail environment."
"Our clients allege that Billabong's internal initiatives had no viable chance of substantially increasing profit margins, contrary to what the company had conditioned investors for. They further allege that, had the market been informed of the true dependencies underpinning the earnings forecast, it would have disregarded the guidance as unrealistic, and this would have been reflected in Billabong's share price."                                             
"To ensure confidence in our markets, investors must be able to rely on companies accurately and immediately disclosing price-sensitive information."
"Based on our investigations to date, we believe that Billabong has a case to answer."
Comprehensive Legal Funding LLC ("Comprehensive") is funding the proposed action. Comprehensive has funded shareholder class actions conducted by Slater & Gordon against Centro, Sigma Pharmaceuticals, Nufarm and GPT Group.