Supermarkets take private label to alcohol market but face uphill battle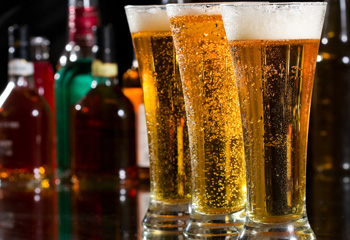 As supermarket private label products win favour with consumers, Coles and Woolworths are looking to expand own-label offerings into the alcohol market in a move labelled risky by an industry expert.
Coles and Woolworths owned brands, which include beers Platinum Blonde, Sol and Maxx Blonde, wines Malborough Sounds and Nature's Harvest and a range of ready-to-drink (RTD) mixes, spirits and liqueurs, do not incorporate the retailers' 'masterbrands' and have so far been slow to take off.
Awareness and purchase of retailer-owned brands is low, reveals executive director at research firm TNS, Jonathan Sinton, with no brand owning greater than 5% awareness in the market and the most extensively purchased product, Woolworths' Platinum Blonde, sitting in the purchasing repertoire of only 11% of alcohol consumers.
Sinton believes retailers will struggle to build brand equity in the same way they have in supermarkets without the use of the masterbrand, which has been ruled out as incompatible with alcohol branding.
"Alcohol is about status and about being seen drinking it," Sinton says. "Some would argue the appeal of Grey Goose vodka and Johnny Walker Blue is about taste, but it's actually about status."
Not using the masterbrand may help distance products from perceptions of being inferior or replicas, but it means the brand has to perform on its own to generate equity and sales.
This is where the challenge currently lies for the big retailers, with none of their brands commanding awareness among more than 5% of consumers. In a market where promotional pricing is common and premium products are performing well at not much greater cost than standard products, gaining market share is proving a difficult task.
"Brands that have been around for a long time will be hard to beat," Sinton says, also warning against the practice of retailers replacing well-known brands with their own, which happens to some extent in the supermarket. "If you go to a bottle shop and they don't have youy favourite beer, you're going to go elsewhere."
TNS' private label research did find, however, that respondents were likely to agree they would buy private label alcohol for a party, but only if it's less expensive than branded competitors. Vodka brands emerged as the most likely to be substituted for private label products, with 61% of alcohol consumers agreeable to making the switch. Wine followed at 59%, beer and RTDs at 51% and Whiskey at 50%, while Gin was the least interchangeable, with only 41% claiming they would substitute a manufacturer brand for a retailer's brand.
Sinton adds, however, that when faced with the reality of the point of sale, consumers are more likely to consider brands they know if they're at a comparable price point, than brands they don't know.
Woolworths would not comment on the details of their private label products, but said in a statement to Marketing, "As our private label liquor brands are sold throughout our various banners (Dan Murphy's, BWS, WoolWorths Liquor, ALH and Cellarmasters) it is appropriate that we use trademarks that will resonate with customers across all channels."