Surf Dive 'n Ski, Myer, Kmart win 'Catalogues of the Year'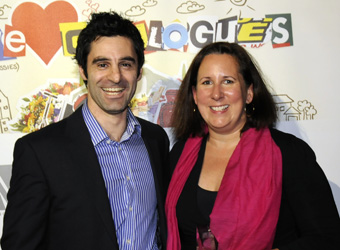 Surf Dive 'n Ski, Myer and Kmart were named as the retailers behind the year's best catalogues at last Friday's 21st Australian Catalogue Awards.
Surf Dive 'n Ski's took out top honours for the 'up to 1.5 million' books category for their Swimwear 2011 catalogue beating out last year's winner, David Jones. Myer's My Mum catalogue was judged the best in the '1.5 – 3.5 million' books category over last year's winner Freedom, while Kmart's Kmart Living catalogue took out the 'over 3.5 million' books category beating Big W over the line.
Ken Bishop, chief executive of the Australian Catalogue Association (ACA), praised the creativity of the industry's marketers and designers, highlighting the catalogue's role as a 'people mover' for retail. "Retailers may be experiencing challenging times, but they continue to invest in catalogues," Bishop said.
"They encourage people to go to a store, and with the growth of digital consumers, they are driving people online either to do some research or make a purchase."
Other winners on the night included Cumming Agency & Studios (Agency of the Year), Libby Bradshaw Wizard Advertising (Young Designer of the Year), Paddy Pallin (Environment and Sustainability), Country Road (direct marketing) and SuperCheap Auto (automotive). In the 'super high volume' category, winners were Kmart (discount department store) and Woolworth (supermarkets).
The catalogue industry is worth $1.5 billion and accounts for around 60% of retail print advertising spend. According to the latest Australian Shopping Intent Report from AMP Capital Shopping Centres, the colour catalogue was "the medium with the highest level of influence on shopper purchases".
"Catalogues are best used as part of the multi-channel offering, alongside traditional advertising or digital advertising," Bishop added. "In a lot of cases, the role of catalogues has shifted to not only be a driver of in-store traffic, but a driver of online traffic."
Bishop said retailers were beginning to complement their letterbox drops with text messages, emails and online catalogues. ACA research shows that 85% of Australians are happy to receive catalogues, and 73% agree they help them find a bargain and save money.
The awards night was held at Docklands in Melbourne and hosted by comedian, actor, writer and radio personality, Dave O'Neil.
Pictured: Kmart representatives picking up their award for Catalogue of the Year in the 'over 3.5 million books' category.