TAC 'Parental Role Modelling' campaign targets parents of young kids in long-term strategy to reduce road trauma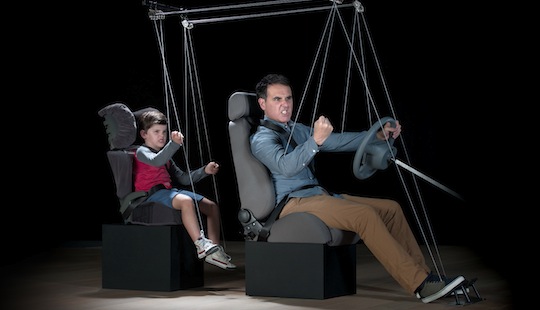 The Transport Accident Commission (TAC) has switched its strategy around reducing road accidents among 18-to-25-year-olds away from targeting those currently in that age bracket or their parents. Instead, the new 'Parental Role Modelling' campaign talks to parents of primary school children, highlighting the influence they have in shaping their children's future driving behaviours.
'Parental Role Modelling' takes a long term view in its attempt to reduce road trauma, following international research linking the driving style of parents with those of their children on their red P-plates. The research suggests young adults are more likely to follow the aggressive and anxious driving styles seen in their parents when they were younger.
This marks the first time the TAC has aimed its campaign towards parents of 5-to-12-year-olds in an attempt to reduce road trauma in the long term.
Drivers aged 18 to 25 are accounting for one in five deaths on Victorian roads.
The 'Parental Role Modelling' campaign will include television, radio, digital, print, social and outdoor media.
A TVC has been released as part of the campaign, showing a young son attached to his father by puppet strings. The young boy is seen mimicking his father's driving habits from the back seat, copying everything from his father's head checks to his aggression and habit of using his phone while driving.
A change from past strategies
In the past, the TAC has targeted its campaigns to learner and P-plater drivers, or the parents of these young people aged between 18 and 25.
Its 'Safer P-Platers' campaign encouraged parents to "stay involved" in their child's driving after and to "get through the red together".
From 2003 to 2013, the TAC invited young filmmakers to write short film ideas as part of its yearly 'Make a Film, Make a Difference' competition. The aim of the competition and its campaign was to challenge young drivers' harmful attitudes to driving in a way young drivers could relate to.