Telstra campaign unites its entertainment offering under one platform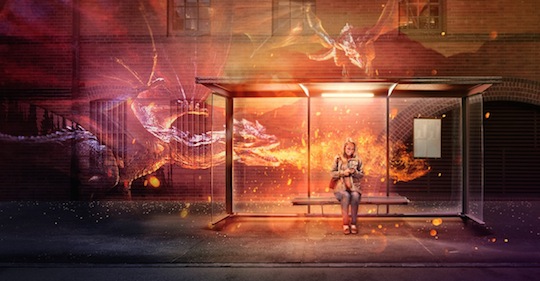 Telstra has launched a new campaign for Telstra Entertainment, the brand's home and mobile entertainment offering.
A new campaign from Telstra marks the first time the brand has gone to market with a message that unites its entire entertainment offering under one platform.
The integrated campaign highlights how Telstra's partnerships with entertainment brands across streaming video, sports and music on its network allow anyone to make where they are 'The Most Entertaining Place on Earth'. The insight behind the idea is based on people's want and expectation to be entertained whenever and wherever they are.
It will roll out across TV, out-of-home, digital, programmatic, social, owned channels, sponsorship and in-store.
"We wanted to build on the momentum from our recent brand refresh and demonstrate the superiority of our entertainment offering both at home and on the go," says Jeremy Nicholas, executive director of Telstra retail marketing. "The creative heroes our sports, entertainment and music partners and truly embodies the unrivaled entertainment experience on Australia's best network that you receive as a Telstra customer."
The campaign was created in partnership with agencies R/GA Sydney, OMD and Wellcom.
"It's been a very collaborative process with Telstra and an array of other partners," says Gavin McLeod, executive creative director of R/GA Sydney. "We're extremely proud of the work we've done and the relationships we've created along the way."