The Australian claims 30,000 paying digital subscribers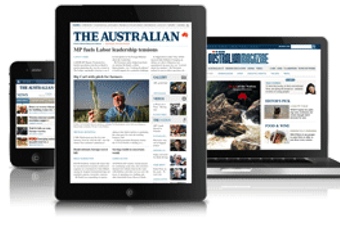 The Australian has revealed figures for the uptake of its digital subscription offering, announcing it has attracted over 30,000 subscribers willing to scale the pay wall.
John Allan, COO, said yesterday that this number doesn't include the 10,000 print subscribers who have taken up the complimentary online component.
"This isn't just about the headline number though – all our metrics are heading in the right direction. Critically, with print circulation remaining steady, we are growing overall paid sales of The Australian and we are earning more digital revenue under the new subscription model than we were under the advertising-only model," he says.
The publication is also gathering valuable audience data through the subscription system, a very attractive aspect for advertisers.
"In short, we are very happy with the way things are going," Allan says.
Allan admits they are still in early days, and still learning, but the results so far are encouraging.
This announcement comes days after Melbourne daily, and News stablemate, the Herald Sun launched its paid content offering.