The Body Shop spreads Christmas joy in new purpose-driven campaign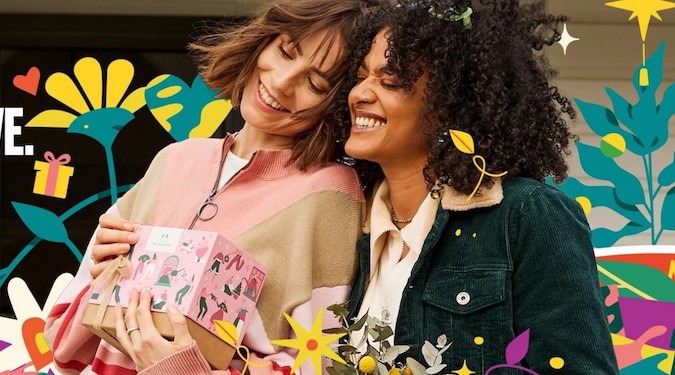 The Body Shop has launched an integrated Christmas campaign. Launching December 2021, the campaign sets out to inspire customers to spread joy.
Partnering with Havas Village, the media, earned and influencer campaign sets out to give purposeful gifts that also give back. The campaign, named 'Spread the Love, Share the Joy this Christmas' is a global self-love campaign. 
Encouraging consumers to be kind to themselves, The Body Shop campaign includes high impact formats on connected TV as well as across YouTube and Spotify. Havas Village has also connected with brand-aligned podcasts and content partnerships. Digital creators and influencers who have been engaged with embody the positive activism campaign theme.
A full funnell social strategy has ensured the 'Spread the Love. Share the Joy' message dominated both Instagram and Facebook. The content also includes a competition that invites customers to nominate someone who brought them joy in 2021. It was designed to drive audiences to The Body Shop's Joy Hub platform.
The campaign creative leads with a colourful 30-second video which puts a lively spin on the illustrated global creative. It uses animation over live action that spotlights acts of kindness.
The earned and influencer arm of the campaign saw the global beauty brand join forces with the 'Joy Squad'. This is made up of ambassadors and charity partner Little Dreamers, which works to shine a light on the estimated one in ten Australian children and young adults who provide unpaid care to a family member.
Shannon Chrisp APAC brand and activism director of The Body Shop, said: "The Body Shop has spent the better part of this year encouraging people to embark on a journey toward self-love through our global Self Love Movement. As an activist brand, we advocate the idea that you must first love and honour yourself in order to give back to the world and create true change. And now, we are asking our joyful collective to channel their self-love into selfless acts of love and kindness – to flip their internal focus outward in order to spark a joy movement this holiday season.  Something the past couple of years have taught us is the value of human connection and small acts of kindness. Our Christmas campaign celebrates that – bold, joyful connections that raise a smile."
The campaign will run through December.